Godox at Filmscape Chicago 2023
June 30 - July 1, 2023 | Booth 2-021
Am Ausbesserungswerk 35, 80939 München, Germany
Euro Cine Expo is an annual film festival dedicated to showcasing the best of European cinema. The event provides a platform for filmmakers to present their work and fosters collaboration, cultural exchange, and international recognition for European films. Euro Cine Expo is committed to promoting diversity and inclusivity in the film industry, celebrating the rich tapestry of stories and talents that Europe has to offer.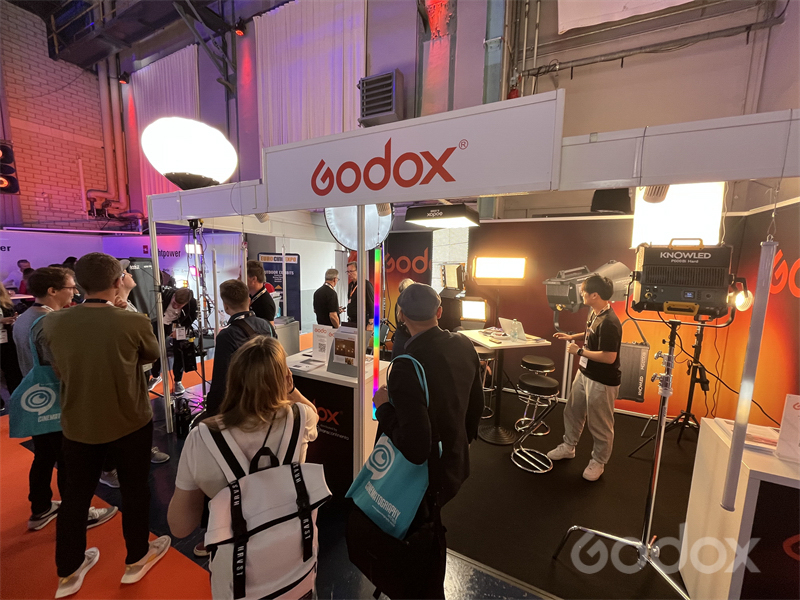 With a reputation for excellence, Euro Cine Expo attracts a diverse range of attendees, including filmmakers, producers, directors, cinematographers, visual effects artists, sound engineers, and post-production specialists. The event provides a platform for networking, knowledge sharing, and collaboration, facilitating valuable connections and partnerships within the industry.
https://youtu.be/3-D56UMueyM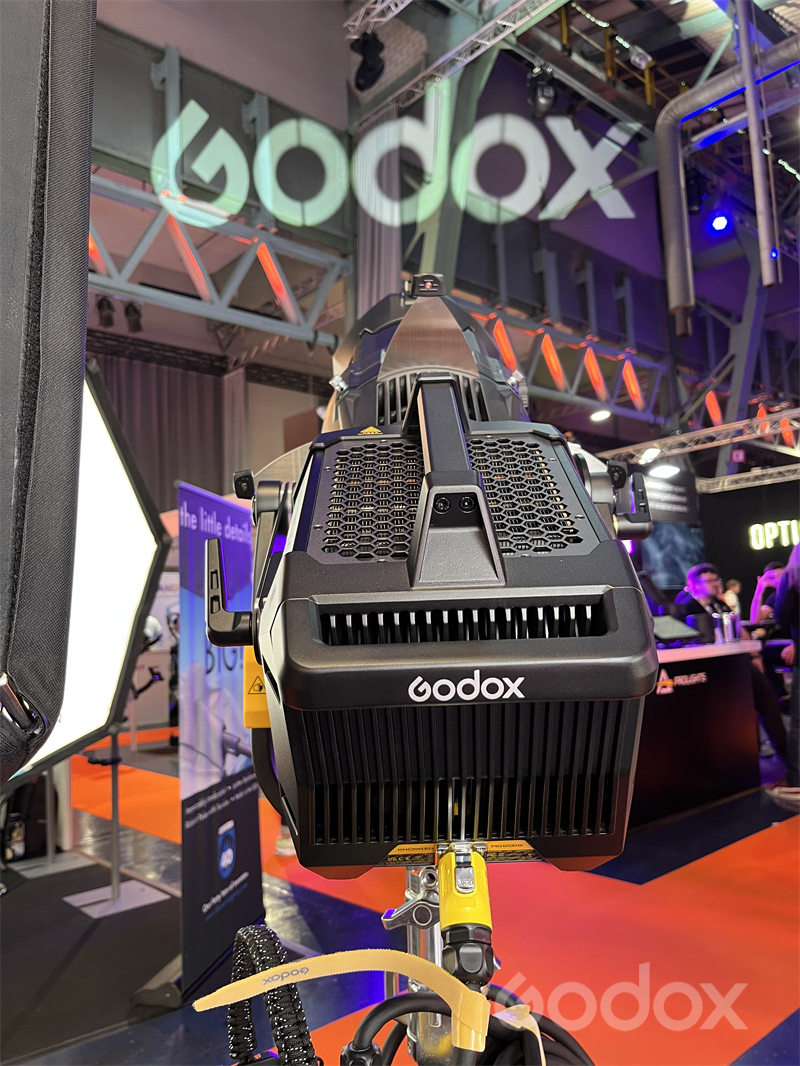 KNOWLED Bi-color LED Light MG1200Bi
Introducing the MG1200Bi Bi-color LED Light, the ultimate lighting workhorse for film and broadcasting. With a real 1200W power draw and Godox's innovative COB technology, it delivers exceptional brightness across a wide color temperature range (2800K to 6500K). Achieve stunning results with up to 86100Lux at 5600K, on par with a 1.8kW PAR. Its flawless blending technology ensures even, natural light without chip optics. Built to withstand extreme weather, this IP54-certified light guarantees optimal performance in any condition. Experience unparalleled power, flexibility, and durability with the MG1200Bi, the go-to choice for professionals in the industry. Elevate your lighting game today!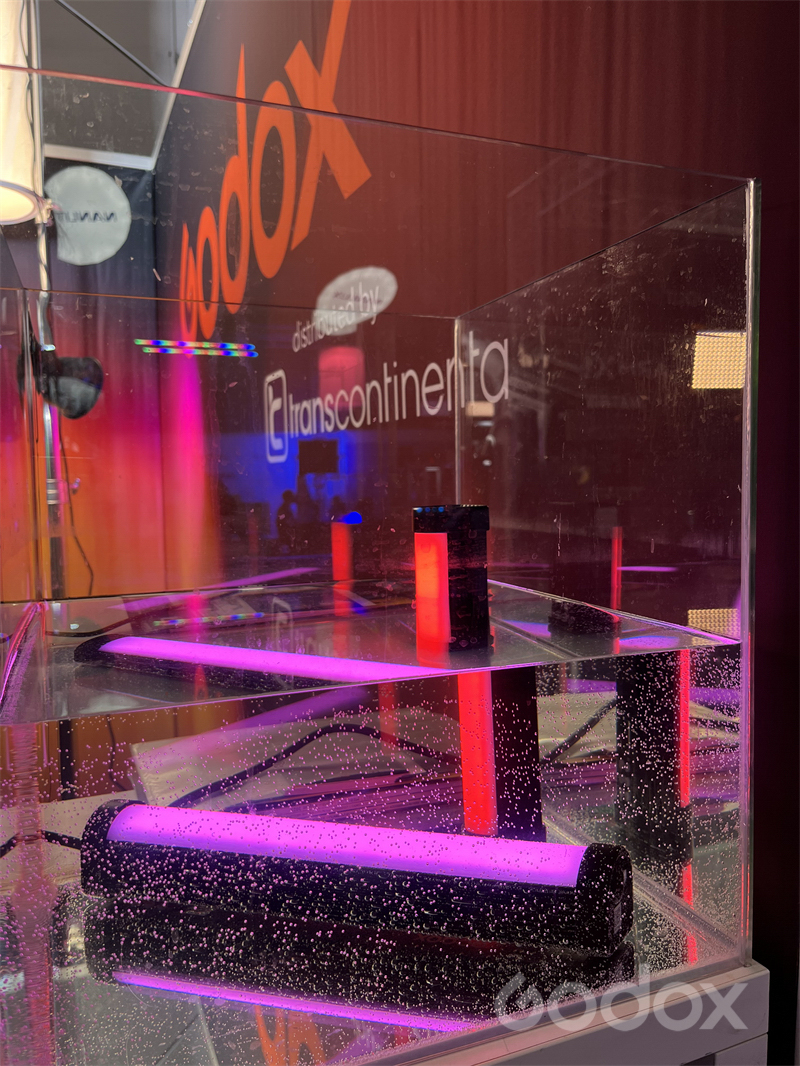 TP2R/TP4R/TP8R KNOWLED RGBWW Pixel Tube Light
With DMX, CRMX, RDM, and wireless control via the Godox Light 3.0 App, these lights offer seamless control options. The interior batteries provide up to two hours of runtime, or you can use continuous AC power for extended usage. Choose from individual units or kits of 4 or 8 lights, with tube lengths ranging from 2 to 8 feet. Experience the perfect combination of flexibility and ease with the Godox TP LED Tube Light Series, the ideal choice for all your lighting needs.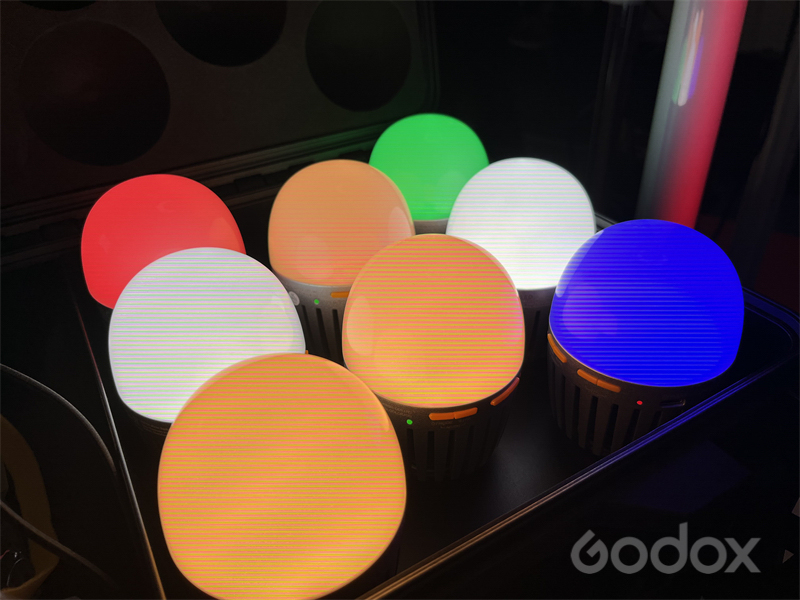 KNOWLED RGBWW Creative Bulb C7R/C10R
Discover the KNOWLED RGBWW Creative Bulb C7R/C10R, your ultimate lighting solution. With dynamic color tuning, precise rendering, and flicker-free performance, effortlessly create any desired ambience on film sets. Enjoy the convenience of the built-in battery and user-friendly app control, granting complete creative freedom. Experience consistent output, regardless of temperature or battery fluctuations, ensuring reliable brightness. Adjust color temperature (2000K to 10000K) and blend seamlessly with white light, adding depth to your scenes. Capture emotions and set the perfect mood with adjustable colors. Say goodbye to limitations with the powerful built-in battery, offering freedom in shooting locations. Effortlessly control multiple bulbs with the intuitive Godox Light App 3.0. Unleash your creativity with the KNOWLED RGBWW Creative Bulb C7R/C10R.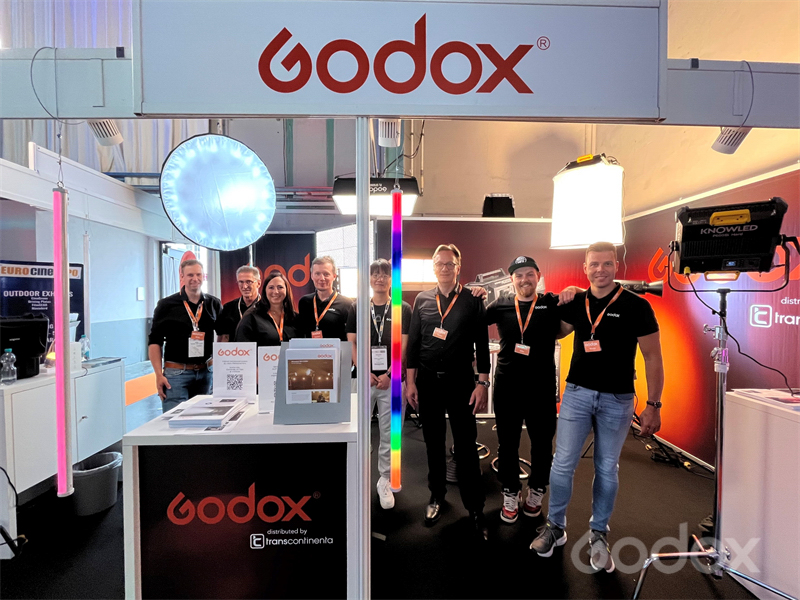 We would like to express our sincerest appreciation to everyone who visited our booth at Euro Cine Expo2023. It was an exciting opportunity for us to showcase our newest product lineup, featuring the KNOWLED MG1200Bi, P600Bi Hard, TP Series Pixel Tube lights, C5R, and more. We are truly grateful for the time and interest you dedicated to exploring our offerings and providing valuable feedback. Please stay connected for future updates on our upcoming events, as we eagerly look forward to your continued presence and support.