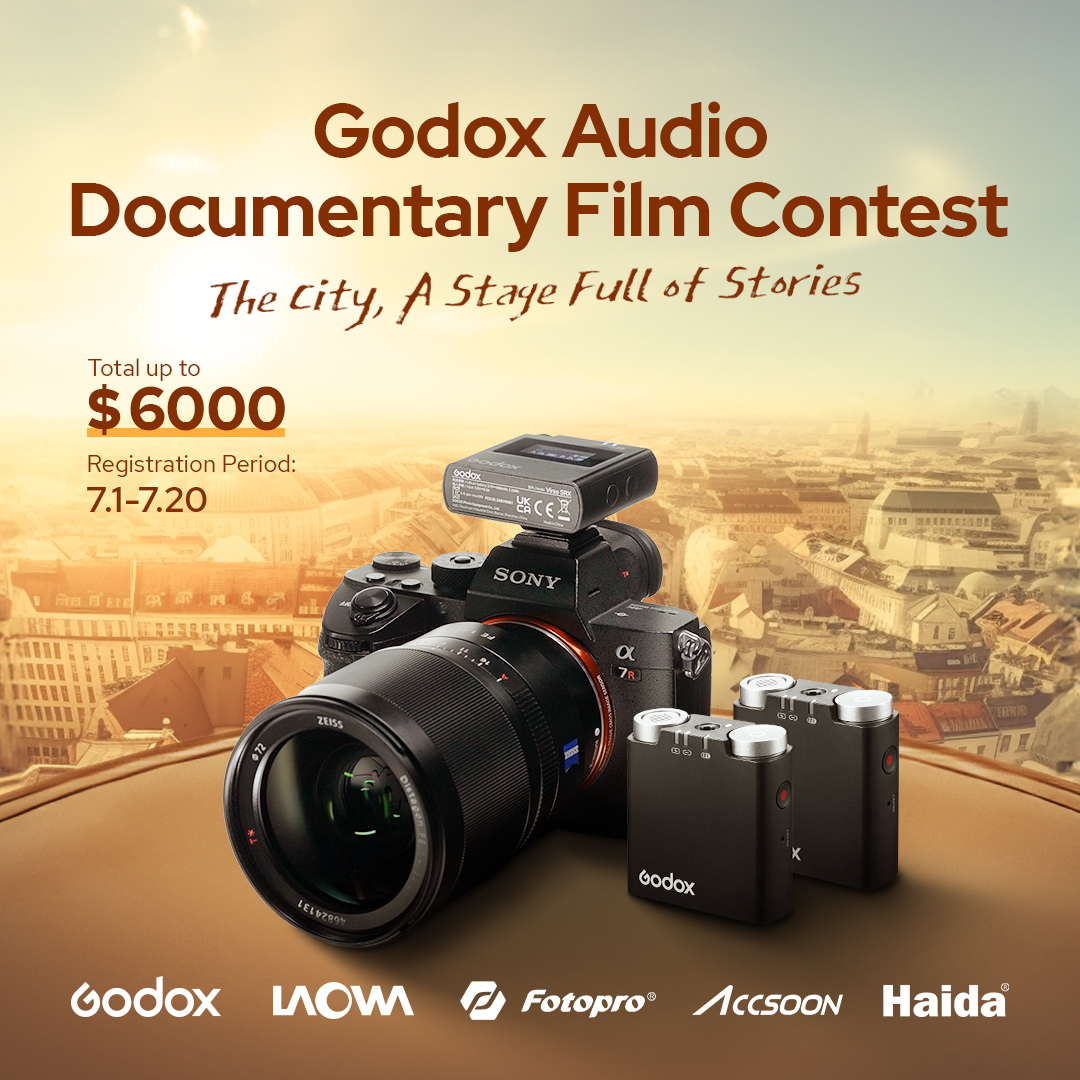 The City, A Stage Full of Stories - Documentary Film Contest
Do you love storytelling? Are you fascinated by the diversity and complexity of urban life? If so, we invite you to participate in our documentary film contest "The City, A Stage Full of Stories"! We encourage you to be creative in your approach. You can focus on any aspect of city life - the struggles, the joys, the unexpected moments, or the everyday routines.
Thanks for our sponsors:@venuslaowa @fotopro.official @accsoontech @haidafilter
【Registration Period】: 7.1-7.20
【Application Form】: Please submit your application before July 20th.
Winners will be selected by the jury and announced on [7.22].
【Prize】: 3 winners will be selected to produce short documentaries, showcasing your storytelling skills and perspectives on the city.
The winning films will be showcased on our website and social media channels. Additionally, we will invite the winning filmmakers to participate in a live Q&A , to gain a oppotuniry to talk with industry professionals.
【Editing requirements for entries】:
1. Use sponsored products from various brands to shoot and record videos. Show our products at the beginning of the video.
2. Shoot and edit the necessary materials into a complete contest entry.
3. High-quality film style with a video duration of at least 5 minutes.
Check our bio for more info
Or submit your application form via https://forms.gle/T2HWdNwtKK4ERGsq6
Why Virso S?
Hot-Shoe Connection
3-people Recording
TX: 13H RX:17H
200M Transmittion Distance
Internal recording
Meet ourdoor Filming Needs!