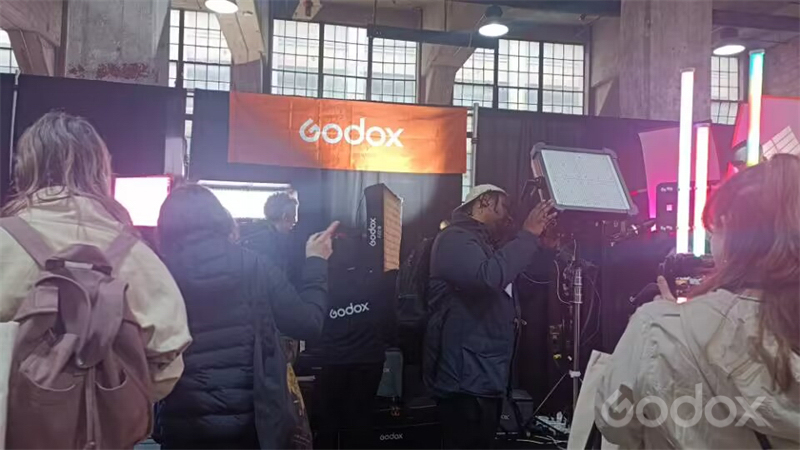 Cine Gear expo NY 2023 was held from March 10 to 11 in Industry City - Brooklyn, NY. Since 1996, Cine Gear Expo has grown to become the premier event for the technology, entertainment, and media industry. This Cine Gear expo NY expo was an all-new two-day event featuring exhibits, new product and service introductions, free seminars led by industry leaders, masterclasses, film competitions, awards ceremonies and plenty of opportunities for peer networking.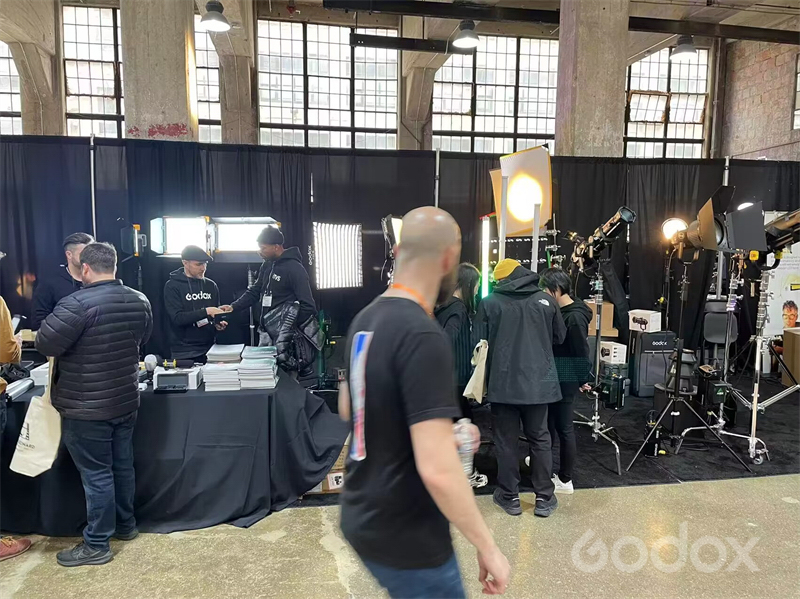 Godox brought the latest KNOWLED MG 1200Bi, M600Bi, KNOWLED RGBWW Pixel Tube Light, SLIII series and GM7S, panel light P600Bi, Flexible LED Mat F22Bi/F24Bi/F44Bi and more products at booth 103.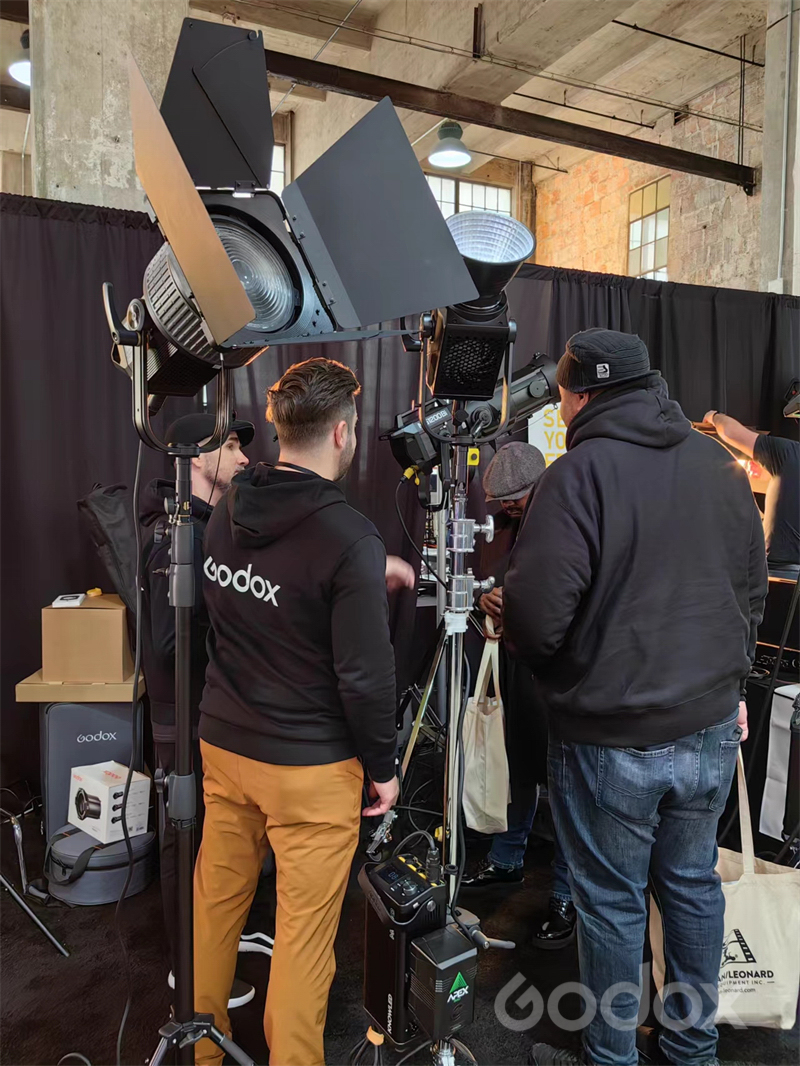 KNOWLED MG 1200Bi
Without chip optics, the MG1200Bi emits even and sharp light to simulate daylight. It supplies a full 1200W power at all color temperature ranges and is dimmable from 0 to 100% in 0.1% increments for cinema-quality fine-tuning. Aside from these, the MG1200Bi has 20 customized preset lighting schemes to deal with complicated and quick shooting scenarios together with 11 special effects. It also includes a tiltable 360° yoke and heavy-duty 1-1/8" Junior pin for mounting. Its ultrabright full-color display screen offers a smooth and intuitive user experience no matter indoors or on location. It incorporates a rugged 26' power cable with a lockable Neutrik connector. Last, the IP54 rating guarantees the light can resist water spray and rain.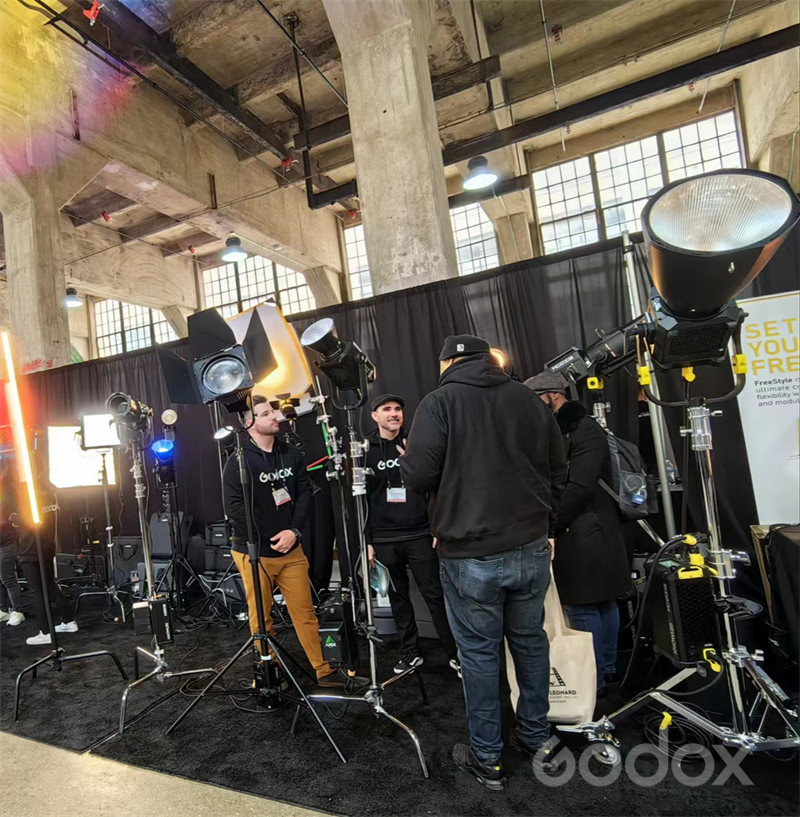 TP2R/TP4R/TP8R KNOWLED RGBWW Pixel Tube Light
The KNOWLED RGBWW Pixel Tube Light offers millions of colors to fit the spirit of any video or photo shoot. Multiple wireless and tethered control options are also included, which, when used together, can create a pixel light array capable of achieving unique and satisfying lighting effects. In addition to the built-in battery, this light comes with an AC adapter for continuous power when plugged in. The TP2R/TP4R/TP8R can be controlled locally or via DMX, CRMX, RDM, or the Godox Light 3.0 app at distances from 98 to 492'.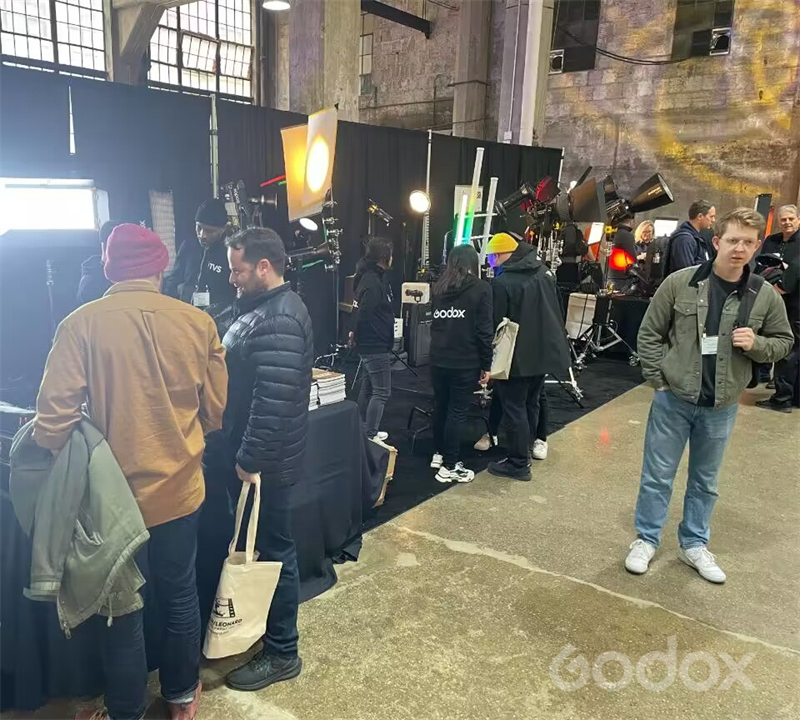 GM7S 4K HDMI 7" High-Bright On-Camera Monitor
With a 7" screen and 1200 cd/m² luminance, the GM7S 7" 4K HDMI Touchscreen On-Camera Monitor from Godox suggests a clear route to monitor your video on set from your DSLR camera or camcorder. An HDMI input and HDMI output support up to 4K video. With the ability to import 3D LUTs and video assist functions, you have more creative control over your production. Buid-in REC.709 color calibration confirms precise color duplication. The GM7S's fanless layout with numerous power options is a fit for content creators and freelancers as well.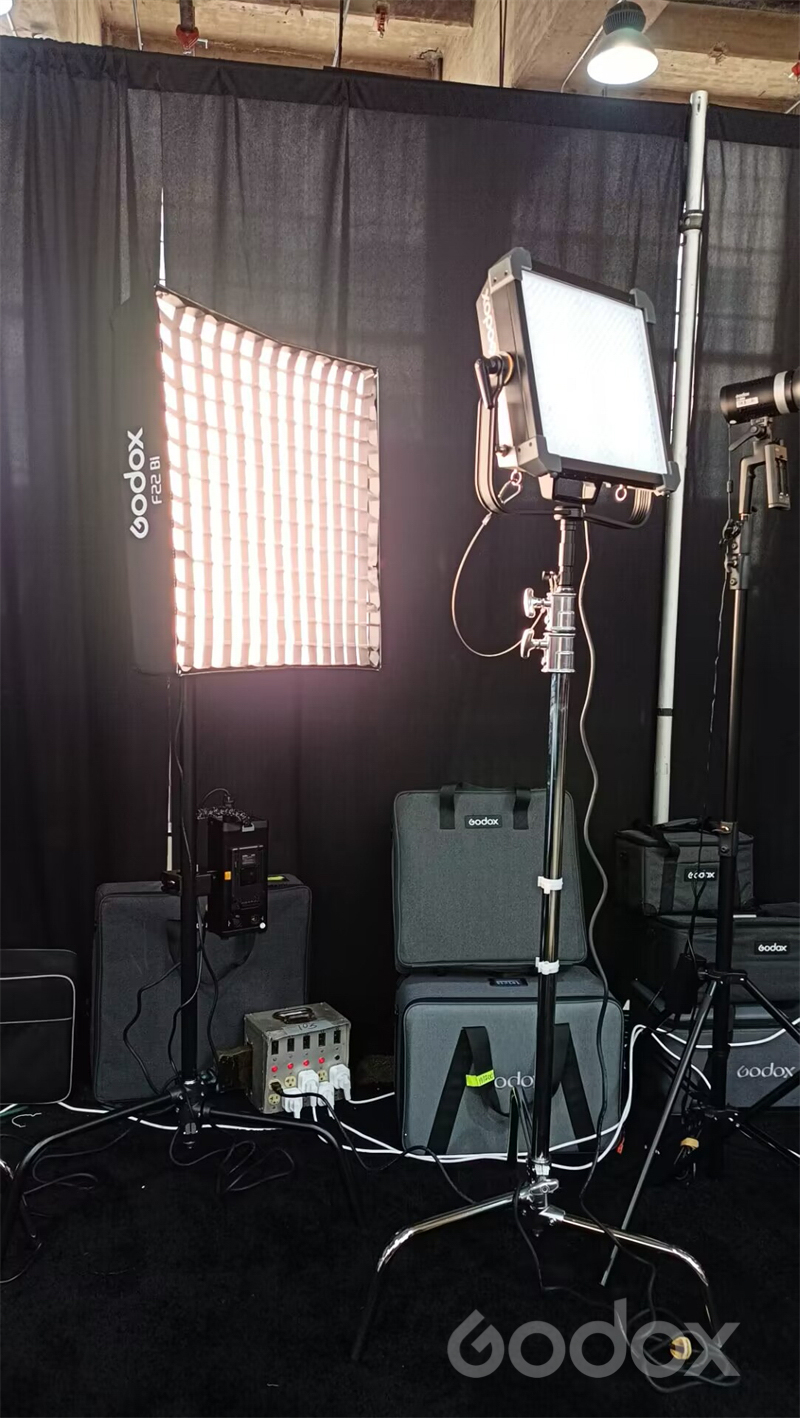 KNOWLED Bi-color Panel Light P600Bi Hard
P600Bi is a 30cm×30cm panel light with a power output of 650W, ideal for large-area lighting, especially served as space lighting in production. Apart from various professional control connection options, with external antennas and automatic frequency
hopping capability, it makes sure stable signals all the time. With much lighter weight versus its counterparts, a perfect cooling system, flicker-free capability, 0.1% precise adjustment, P600Bi Hard is designed for production-ready standards.
KNOWLED Flexible LED Mat F22Bi/F24Bi/F44Bi
Knowled series F22Bi/F24Bi/F44Bi is foldable wear-resistant LED mat. Designed for cinema-grade production, it adapts to hard conditions, boasts IP65 waterproof and excellent color rendering with a wide CCT range from 2700k to 8500k. It provides the perfect combination of weight, brightness, durability, and performance for the application. It can be folded in smaller space, making it portable and further protect the LED beads. Ultimately, the upgraded Type-A interface of dimmer can be used to update the firmware and supply power to DMX device.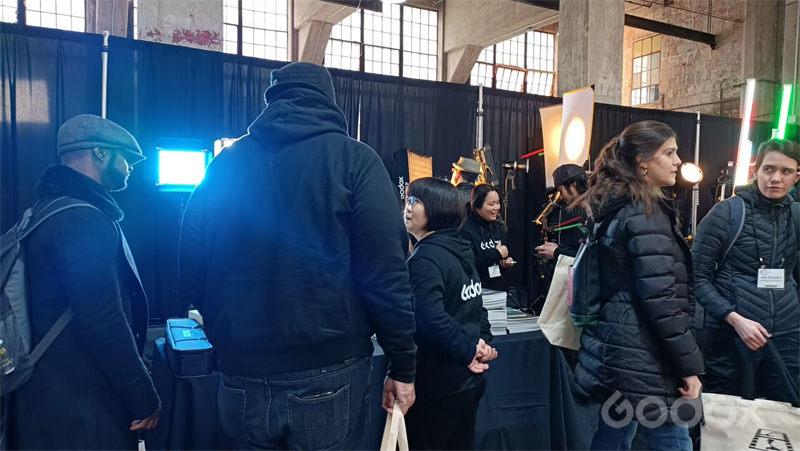 Thanks for all the visitors dropping by our booth! Welcome to have more fun with us at the next shows!