IBC is one of the world's most inspiring content and technology events, where exhibitors, speakers, and visitors have engaged with each other, explored the newest technology, and discovered business opportunities. Godox, as an enthusiastic exhibitor, displayed many products, especially including MG1200Bi and TL180.
After 1200W LED COBs, a newly powerful gear named the MG1200Bi should output its utmost 1200W in each color temperature between 2800K and 6500K.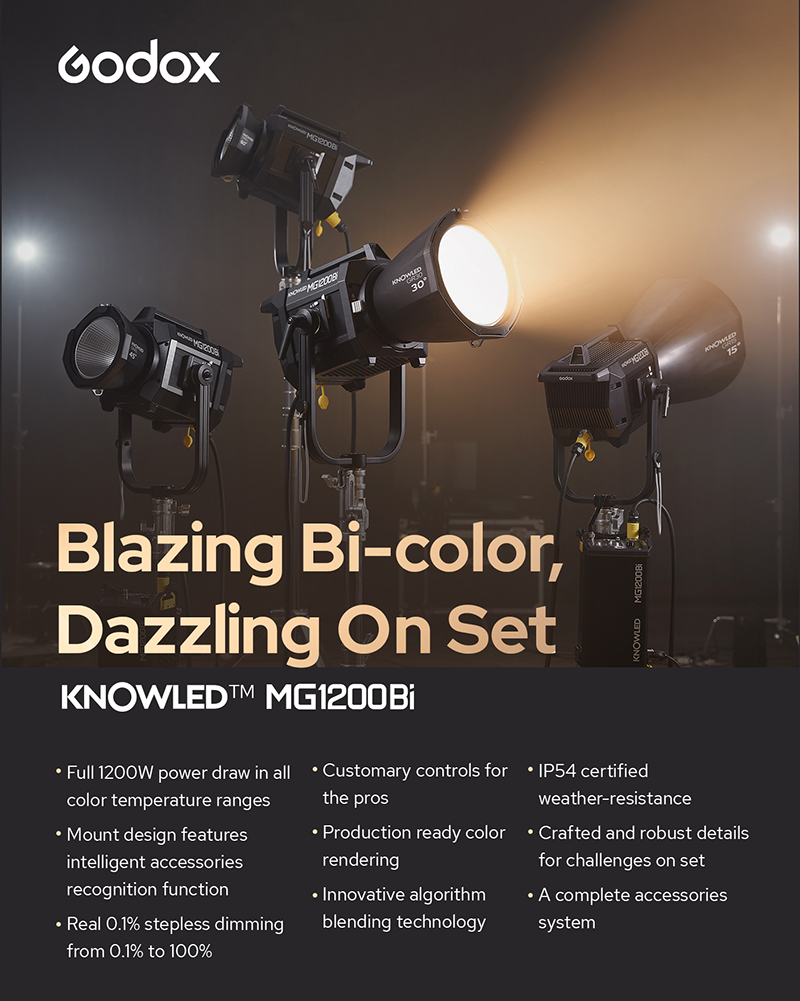 With its IP54 certified weather-resistant ballast and very quiet fan, the light passes the 32db threshold under no condition.
It uses a larger Godox mount instead of a Bowens mount like most other Godox lights do. The new mount includes electrical connectors. As a result, the light senses if a modifier is attached to it. If one is removed, the light will turn off.
A step-less dimming feature also allows you to dim the light from 0.1 to 100%.
This fixture only works with AC. Besides, it has DMX, BT, and direct control using the big color monitor.
TL180 is a 180cm tube light, coming out after TL120. It provides more than 36,000 colors,in support of RGBWW and HSI settings,enabling users to freely create. It also has great color fidelity.Besides a music mode, TL180 includes 14 special effect modes.
It supports remote,app and DMX control modes.
When it comes to battery, it is feasible to recharge it while using it, and it can output at full power for 160 minutes in fully charged state.
Learn more about TL180 at: https://www.ibc.org/ibcdaily/the-ibc-daily-2022-day-2/8906.article
Thanks for your attention to Godox at IBC 2022, and next we will continuously bring more excellent products for you!