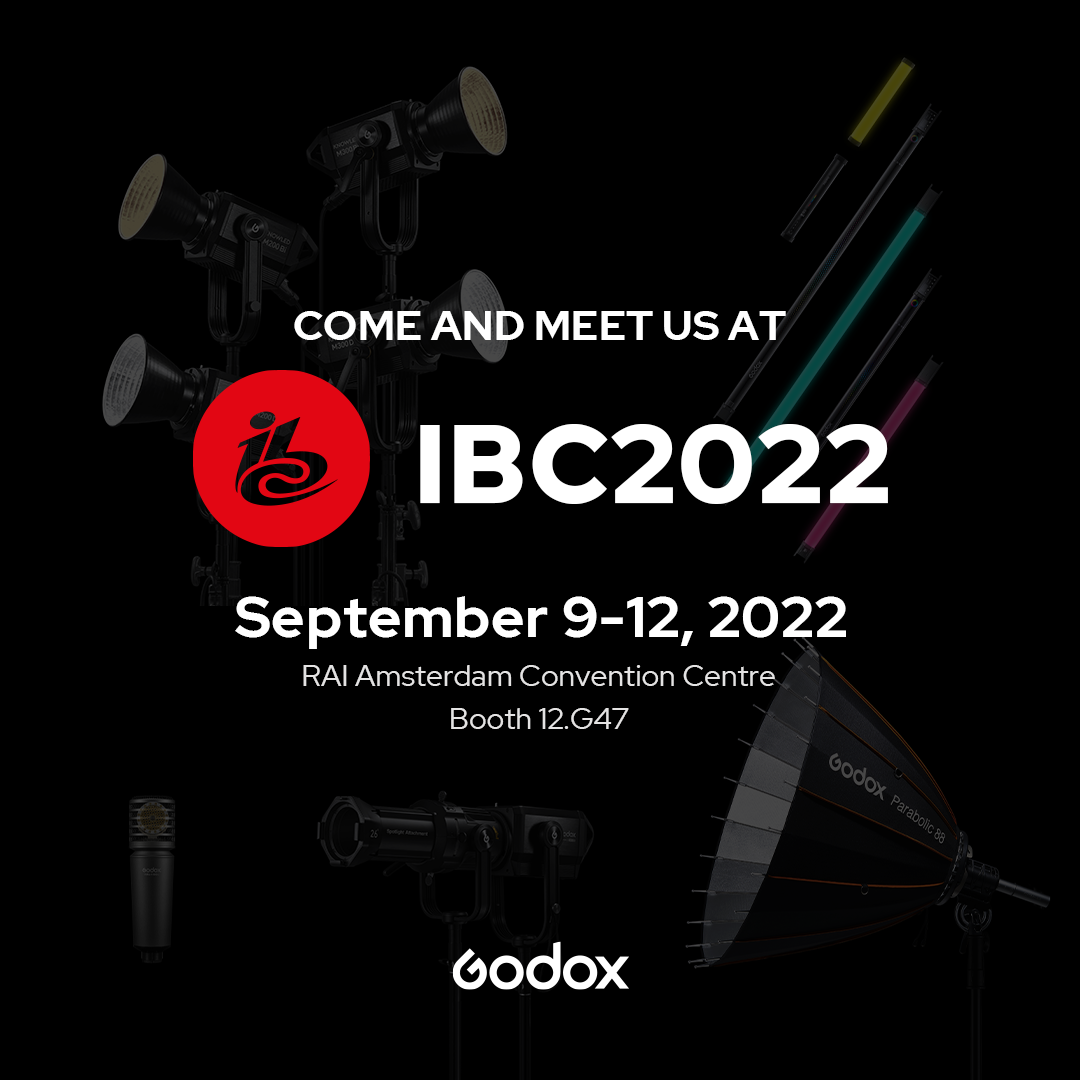 IBC is one of the world's most inspiring content and technology events. Since 1967, IBC has been a community to exhibitors, speakers and visitors to engage with each other, unlock business opportunities, discover the latest innovations and explore the exciting world of content.
Godox is a global manufacturer that offers an overall solution for media production, including flashes, continuous lights, audio gear and accessories. We have always been pushing the boundaries of technology, and constantly bringing better products to the industries.
Our latest Knowled G1200Bi and M600Bi, Xmic100GL and Scrim Flag Kit will be on display at the IBC2022. Welcome to drop by Booth 12.G47 and have a look!