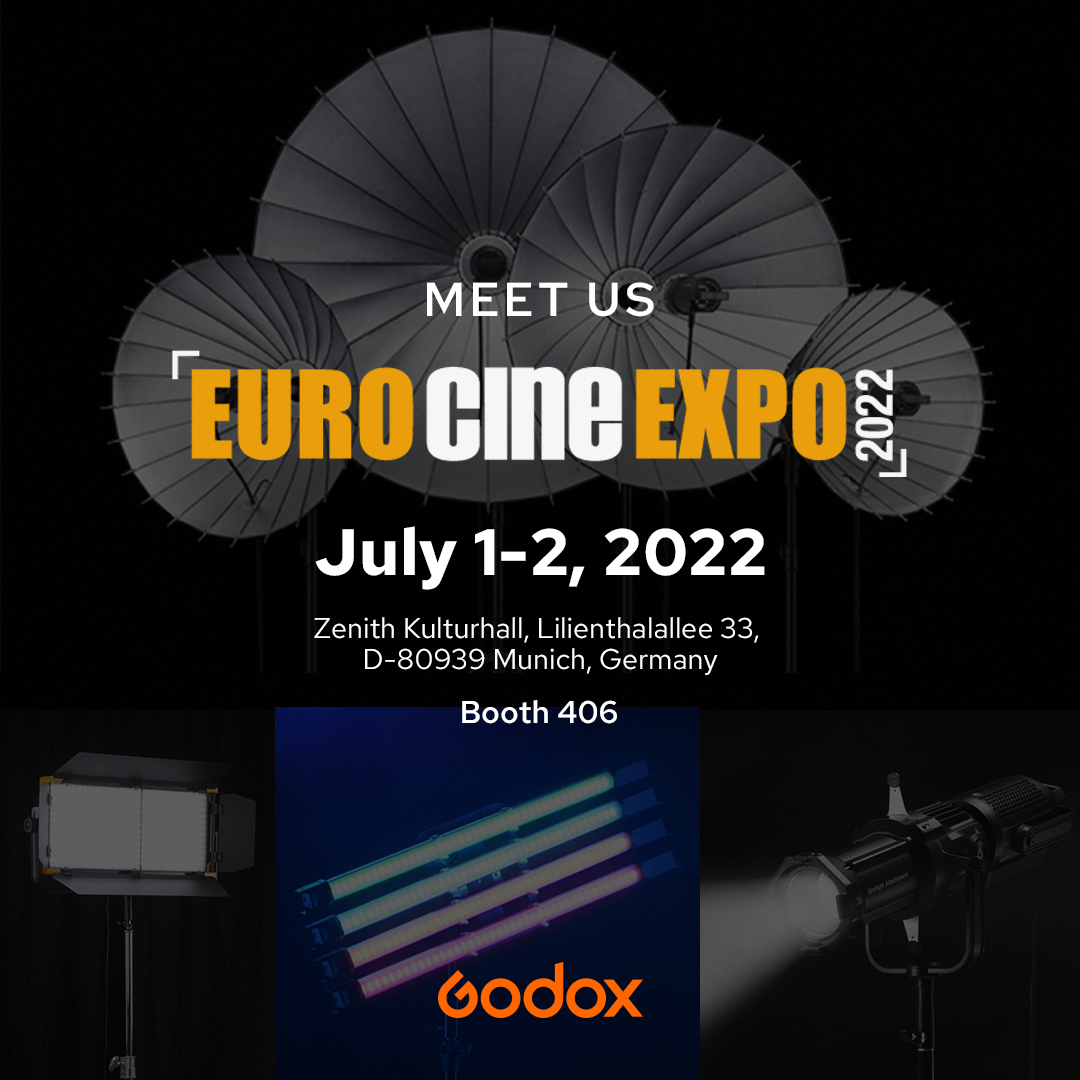 Meet us at Euro Cine Expo 2022
July 1-2 | Booth 406
Zenith Kulturhall, Lilienthalallee 33, D-80939 Munich, Germany
Euro Cine Expo is the all new event for the European film & TV production industry, and it will hold seminars, panel discussions and presentations for two days to celebrates the art and technology of cinematography.
Godox, as a high-tech manufacturing facility specializing in lighting and audio equipment, can't wait to to exhibit our latest lighting and audio gears, and expects the arrival of visitors from all over the world.
Our latest KNOWLED M600D, parabolic focusing system, more lighting, and more audio products like UHF Lavalier Microphone Wireless System and Supercardioid Condenser Shotgun Microphone will be displayed! Welcome to explore and meet us there, where anything is possible.