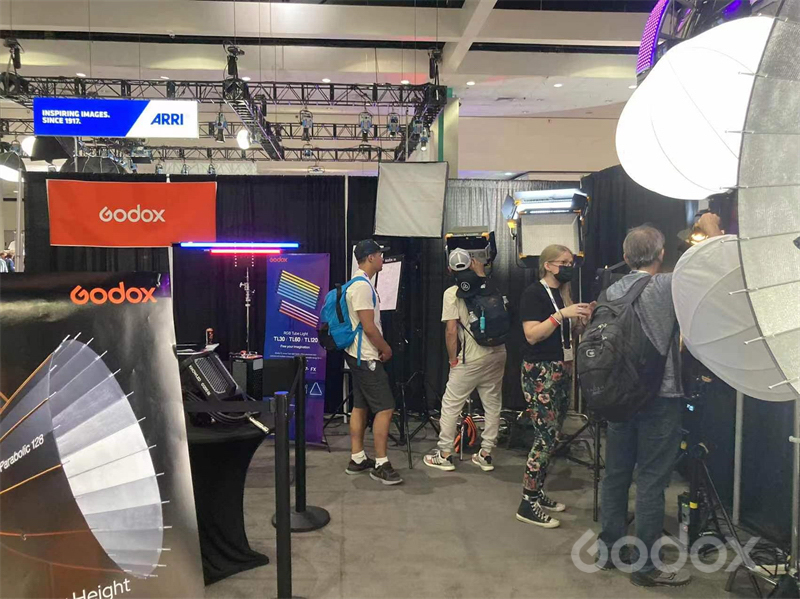 Godox has been pushing lighting design in direction that makes for not only consistent colour accuracy between lights, but also convenience of control and setup. It was a great pleasure for us to display our products at Cinegear Expo 2022, which surprisingly attracted a great number of interested visitors. At Cinegear Expo2022, Godox's new product G1200Bi made a debut. Many visitors asked us about colour accuracy and control, dissuss the idea of modular lighting, as well as a concept that is gradually coming to fruition.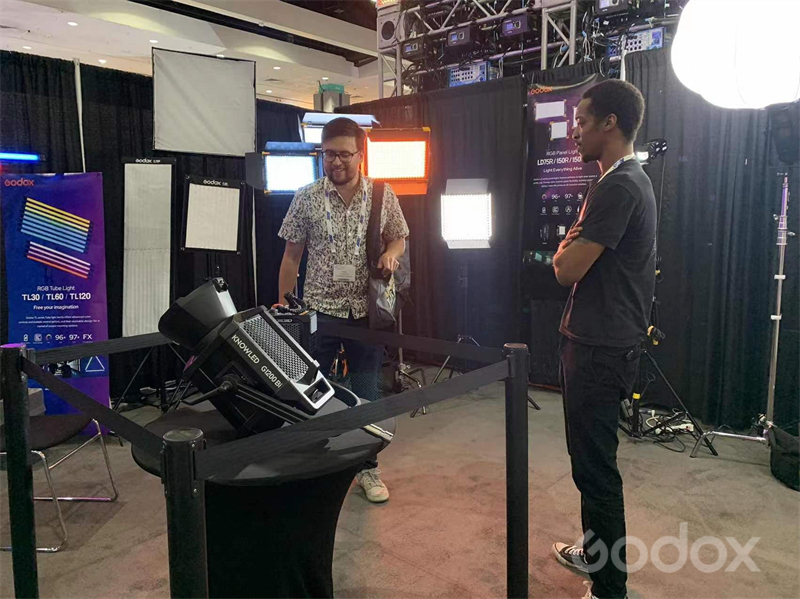 The new fixture is the most powerful and brightest light that Godox ever made, featuring a 1200 watt superior output power, and it has bi-color temperature settings adjustable from 2700K to7000K. G1200Bi uses Godox large mount and its beam angle reaches 120°
It has various Fx light effect modes, including flash, thunder, cloudy, bad bulb, TV, candle, fire, fireworks, explosion, welding, SOS, with adjustable intensity and speed. It also provides 4 optional dimming Rate Modes like Linear/S-curve/Exponential/Logarithmic, rendering the best lighting effect in the shortest time. Speaking of its fan system, there are three highlights: intelligent, quiet, and the fan fault diagnosis function.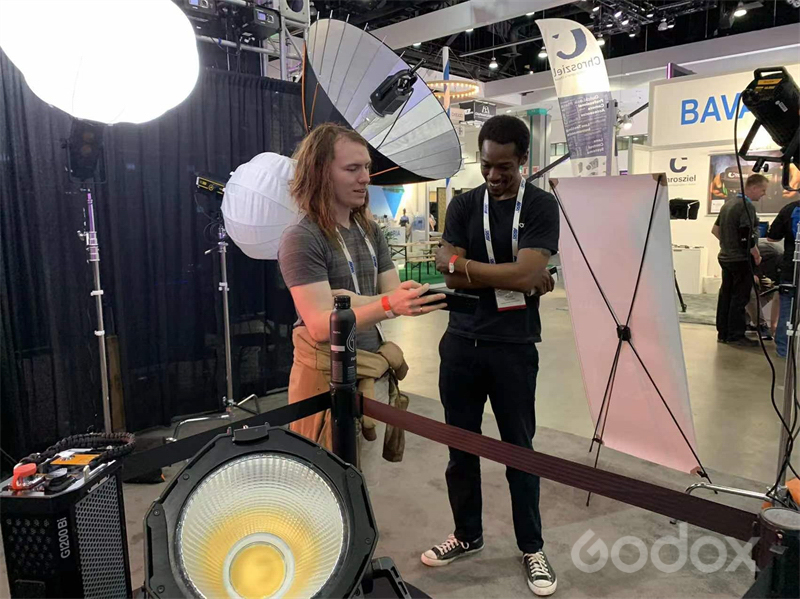 G1200Bi comes with a remarkable angle transducer that can detect the current pitch angle of the lamp head in real time, and display the angle number in the menu and the main interface. Its control method varies: on-board control, wire remote control ,remote control, DMX lighting board, CRMX, RDM, and APP. The fixture supports AC power supply.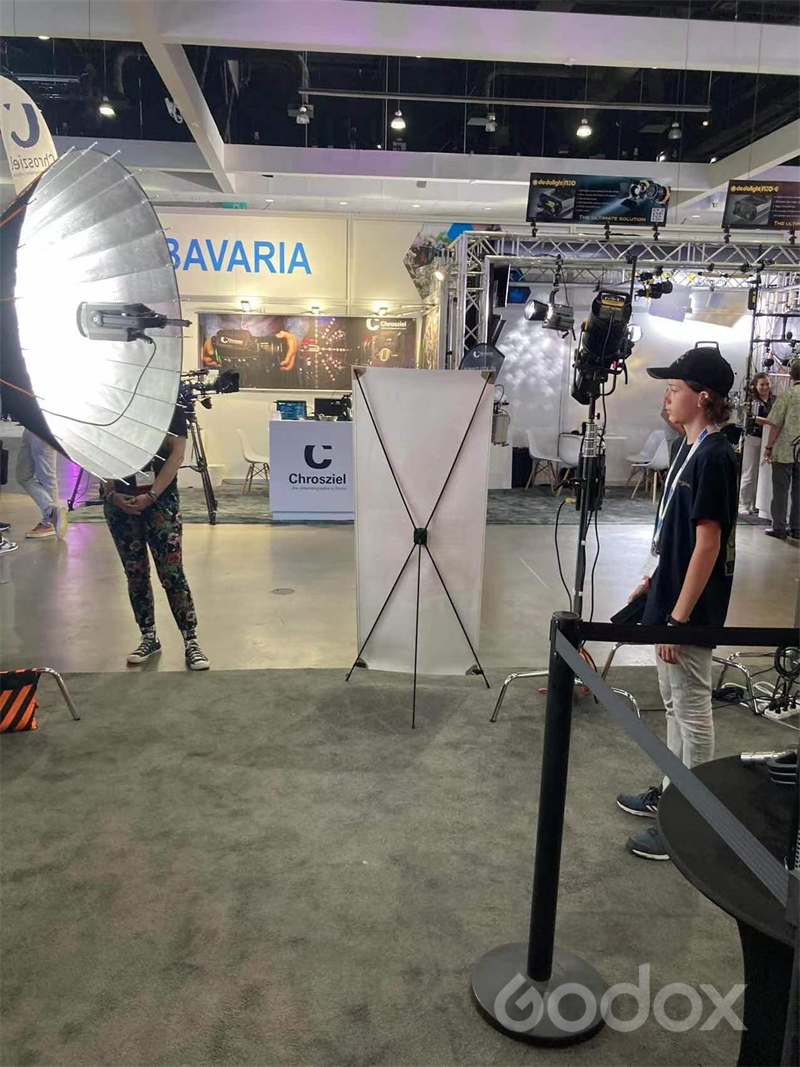 Except for the new G1200Bi,we also brought our popular Parabolic Focusing System Kit to the showsite, which realizes a distinctive way to shape your light. Its exquisite 24-brace reflector works perfectly as a light re-inventor creating dimensions no other light shapers could.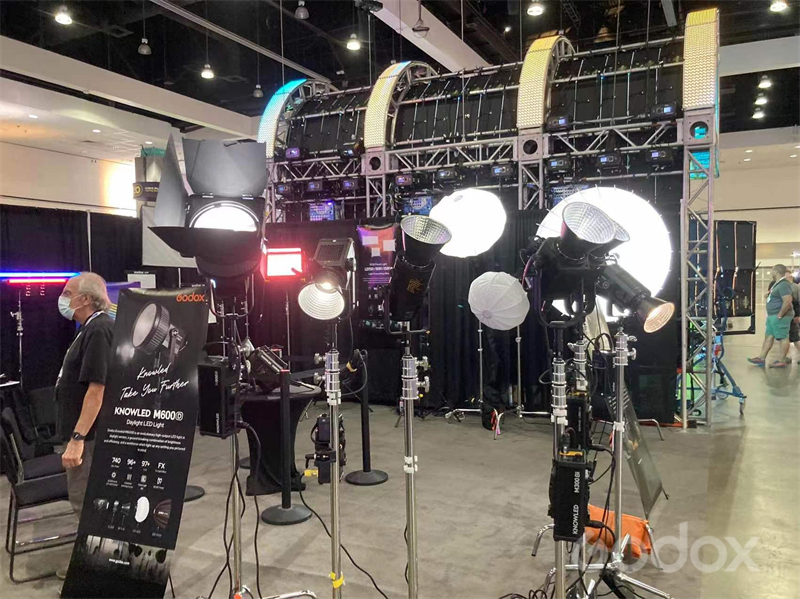 Featuring an impressive luminance of 15,700 lux at 9.8' for illuminating your scene or subject, this powerful M600D lets you realize your wildest creative vision. This high-output, daylight-balanced LED light provides a crisp beam of light with sharp shadows and brings extraordinary texture and character to your image.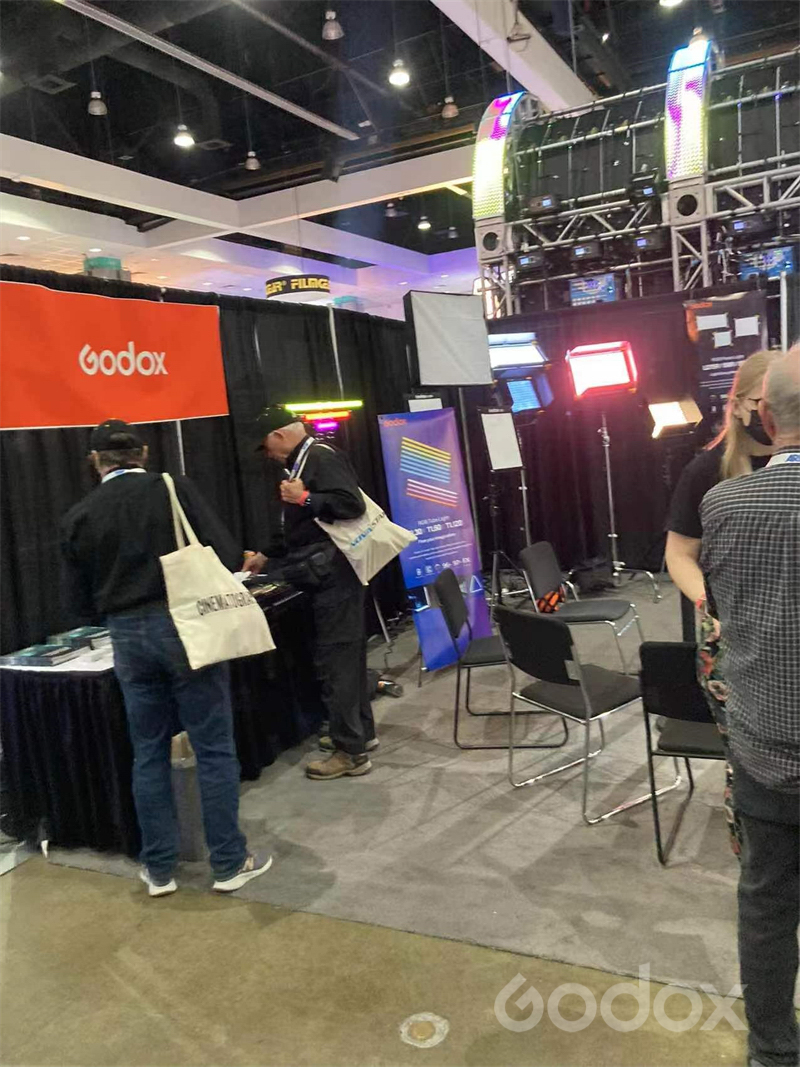 The versatile TL series tube lights comes with an array of accessories to suit a wide range of lighting applications.Offering advanced color controls and multiple wireless and tethered control options, this light features a built-in rechargeable lithium battery and a variable color temperature range from 2700-6300K for both still and video applications alike.
The LD series LED Panel lights are fixtures capable of switching between a traditional multi-LED panel for hard light and a tunable RGB panel for colorful, creative effects at the push of a button.
If you had the chance to visit our booth at Cine Gear Expo 2022, we are thrilled you stopped by! If you're sad that you missed it, don't worry. Start making plans now to see us in Chicago at the Filmscape on June 25th and 26th. See you soon!