[Hamburg, Germany, September 24, 2021] At PHOTOPIA Hamburg, Godox AD100Pro has been honored with a Best Portable Flash TIPA World Awards 2021 given to it by the world-renowned Technical Image Press Association (TIPA) General Assembly.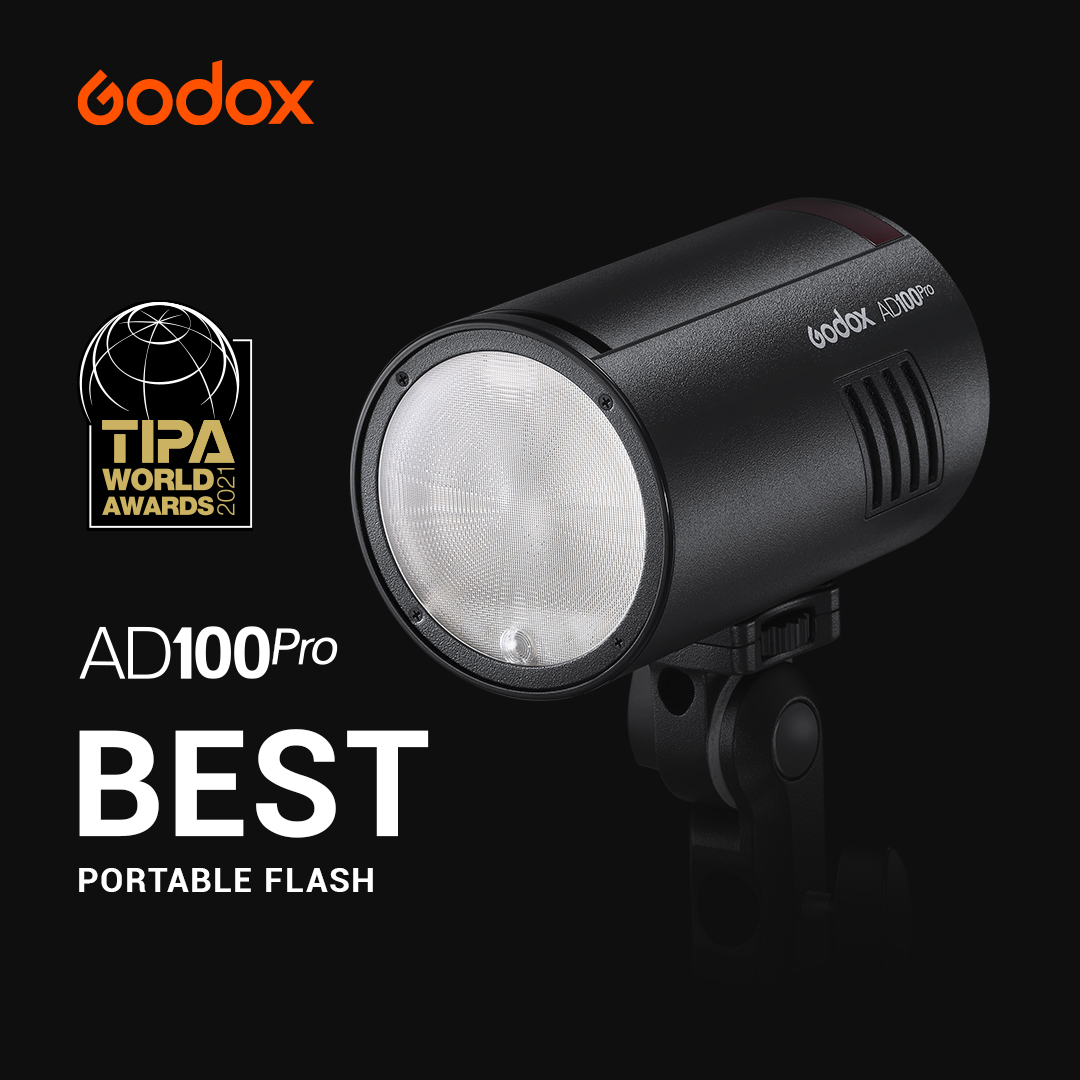 "Small, highly portable strobes that do not need wired power come in handy for a wide variety of creative tasks. The lightweight (524 g/1.2 lb) and portable (120x76x76 mm/4.7x3x3 inch) AD100Pro 100 Ws strobe features lithium battery power, an LED modelling light and accepts a wide variety of light shaping accessories. It can deliver 1/8000 high speed sync, plus control of multiple flash setups via an optional 32-channel wireless transmitter with a range of 100 m (328 ft). The rechargeable lithium-ion battery is rated at 360 full power flashes, offers a recycling time of 0.01-1.5 seconds, and offers 9-step power adjustment. Creative flexibility is offered through user controls that include manual, auto and strobe settings, plus power output, modelling light and first or second curtain sync."
https://www.tipa.com/en-en/awards/godox-pocket-flash-ad100pro
We are more than grateful to receive this honor and recognition. We will keep up our work in crafting more versatile and portable photo equipments in the future. Thank you TIPA for choosing us and thanks our Germany representive Mr. Günter Kiener (https://www.transcontinenta.de/) for collecting the award on the stage.