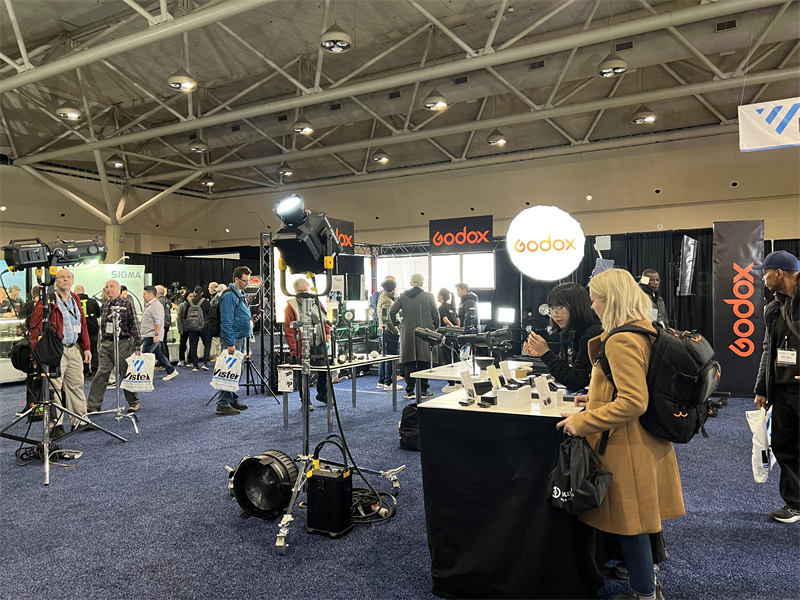 ProFusion Expo is set to captivate enthusiasts on November 8th & 9th at the Metro Toronto Convention Centre (MTCC). ProFusion is the one and only show in Canada that harnesses that excitement by showcasing the best in photos and videos. In a nutshell, it's two short, unforgettable days, where you finally get to see the exciting news you've been reading and hearing about all year. From day one, the purpose of ProFusion has not only been to showcase the latest and greatest of everything in imaging but also to nurture Canada's thriving imaging industry.
Let's take a look at the highlights from Godox.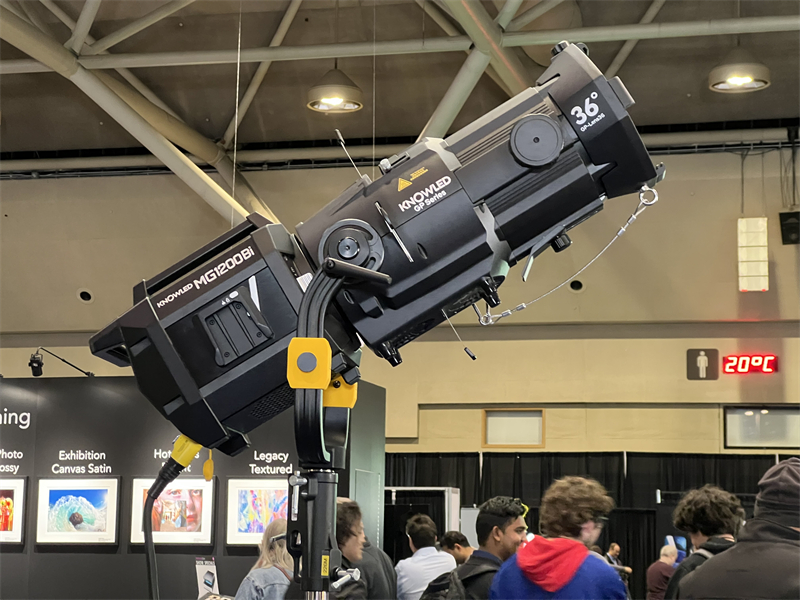 KNOWLED Bi-color LED Light MG1200Bi
The foremost highlight was the MG1200Bi LED. This cutting-edge game-changer is equipped with a robust 1200 watts draw that spans all color temperature ranges, between 2800K and 6500K. With an innovative G-mount mounting system design and unprecedented COB blending technology, the luminous efficacy lifts over 30% of the same power consumption, realizing less than 1400 watts power consumption but over 1200 watts power draw. The light brightness is far more exciting, on par with a 2.5K HMI Fresnel. Leveraging a four-light bracket, the brightness can compete with a 10K HMI. What makes it outstanding is its precise dimming of real 0.1% — offering users subtle control over their lighting, its color-accurate light-fidelity, flicker-free feature under high-speed camera shooting, and IP54-rated. Versatile user scenarios are provided by just a G-mount MG1200Bi with many kinds of G-mount optics look. MG1200BI could be one of DoP's best choices for bi-color LED light.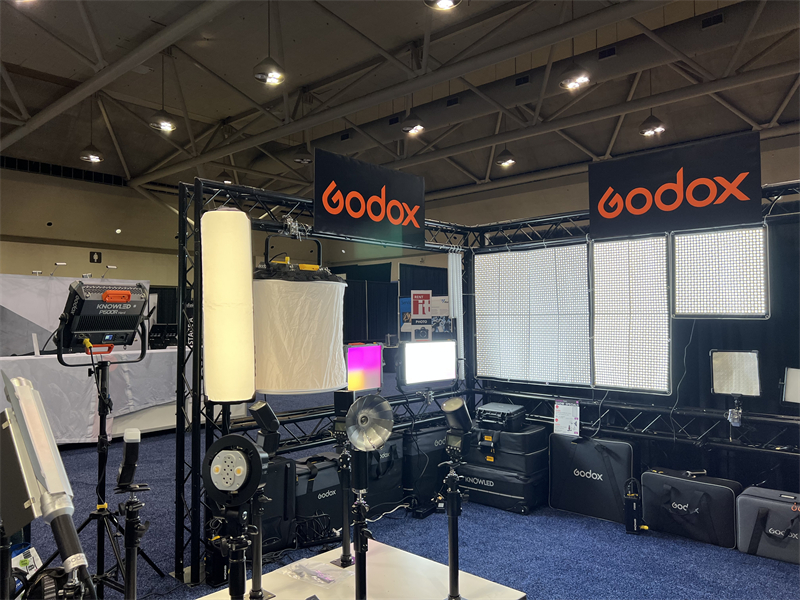 KNOWLED Air Tube Light AT200Bi
AT200Bi features an expansive emitting surface with a wide light spread, bathing surroundings in a soft and even glow. The lightweight design adds convenience and flexibility. AT200Bi combines an LED mat with an inflatable softbox to emit radiant yet gentle light. It creates a naturally even glow with minimal shadows, making it the ideal soft light source. AT200Bi boasts a modular design, allowing effortless separation of the air softbox from the LED mat. This unique feature enhances user convenience and ensures hassle-free maintenance. The foldable design and lightweight construction enhance mobility, seamlessly adapting to various environments and scenes, and unlocking limitless creative possibilities.
KNOWLED Flexible LED Mat F200Bi/F400Bi/F600Bi
The KNOWLED series F200Bi/F400Bi/F600Bi is a foldable and wear-resistant LED mat that is specifically designed for cinema-grade production. It is built to be sturdy and adaptable to harsh conditions, with IP65 waterproofing and excellent color rendering. It has excellent color rendering with a wide CCT range from 2700k to 8500k. This LED mat provides an optimal balance of weight, brightness, durability, and performance, making it ideal for various applications. Its foldable design makes it easy to store in smaller spaces, and it also helps protect the LED beads. Additionally, the upgraded Type-A interface of the dimmer enables firmware updates and power supply to DMX devices.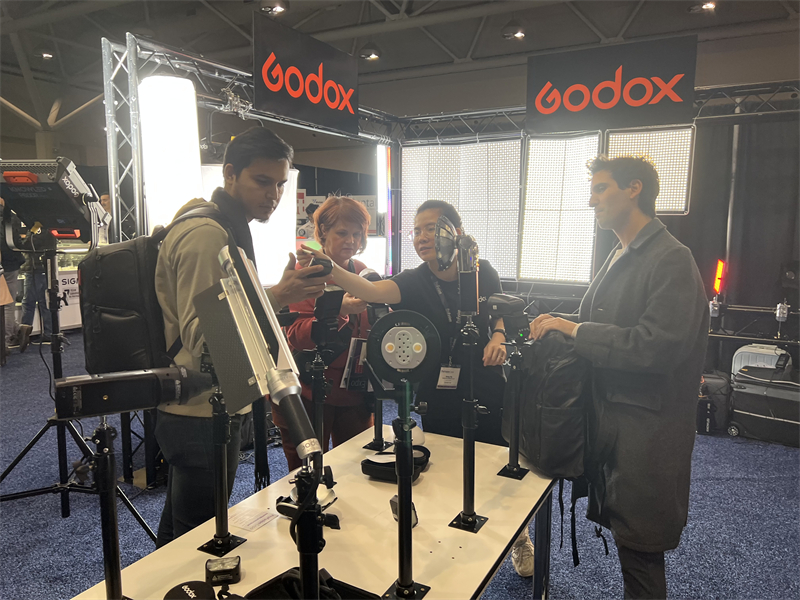 Godox ADS200 Stick Flash Head
The ADS200 Stick Flash Head features a unique cylindrical design that complements their versatile flash system. This 2.1-foot transparent flash tube is compatible with AD200/AD200Pro pocket flashes, offering a handheld solution for both tight and spacious shooting environments, with a wide 360° beam spread for consistent and even lighting. The ADS200 is easy to connect to pocket flashes, serving as a impactful direct light source suitable for various settings, including portraits, jewelry, artwork, and product photography. It comes with metal barndoors for precise light control, and its lightweight design allows for handheld or versatile mounting options. Key specifications include 200Ws flash power and a 5600K color temperature.
Godox is set to introduce two exciting additions to their Lux Series retro camera lineup: the Lux Master and Lux Cadet. Additionally, we will unveil a cutting-edge trigger named Xnano, featuring a digital display screen. Stay tuned for the upcoming releases!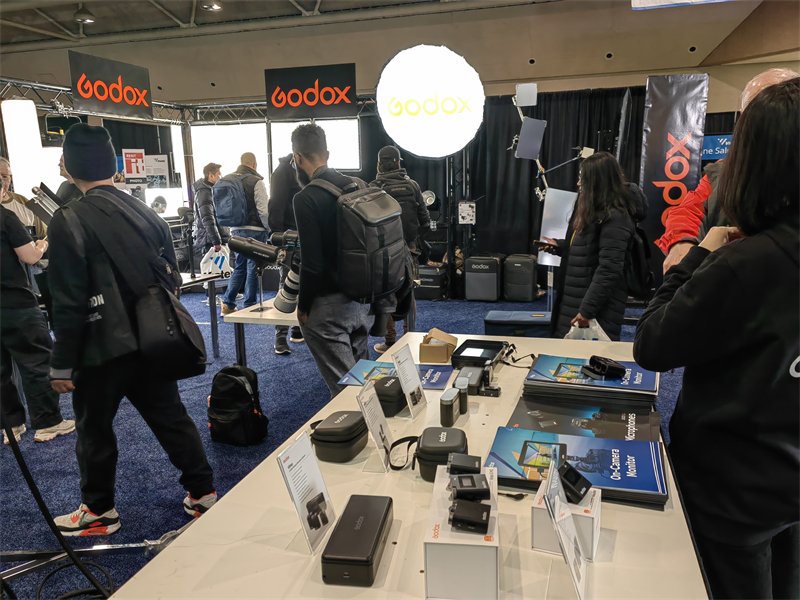 Godox Audio Wireless Microphone Virso/Virso S
The Virso/Virso S offers you an unprecedented recording experience. Cableless and handy, ultra-long battery life for your all-day creation, ideal for three-people interviews, vlogs, commentaries, or documentaries. Designed to be the ultimate audio solution, Virso SRX features an innovative hotshoe mount that can slide directly onto the Multi Interface shoe of Sony cameras. It allows for a more stable connection and superior audio quality that go beyond what the traditional 3.5mm cable connections have to offer.
Godox Audio Wireless Microphone WEC
With an ultra-compact design, incredible compatibility, long-lasting duration, and pristine audio performance, WEC is ideal for live streaming, interviews, vlogging, outdoor shooting and more. With a mere 12g in TX and 16g in RX, the WEC offers seamless portability without sacrificing an ounce of performance. Just like a feather dancing on the breeze, your inspiration will find its wings with WEC. Experience unparalleled audio quality with lossless sound reproduction. Providing both Mono and Stereo modes, the WEC ensures that every nuance of your sound is faithfully captured for an immersive listening experience.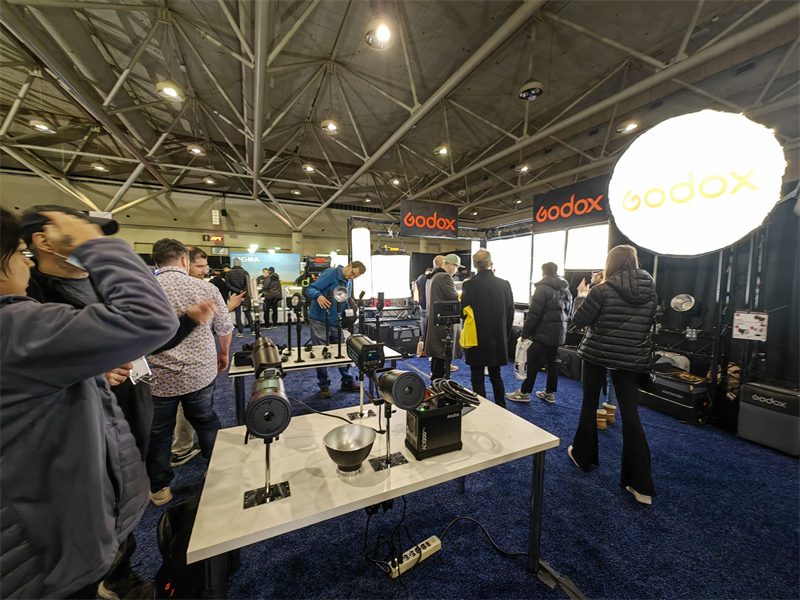 To everyone joining us at ProFusion Expo, we extend our gratitude for your support. Your exploration of our offerings and feedback are invaluable. Stay tuned for updates on our upcoming shows, and we can't wait to see you there!