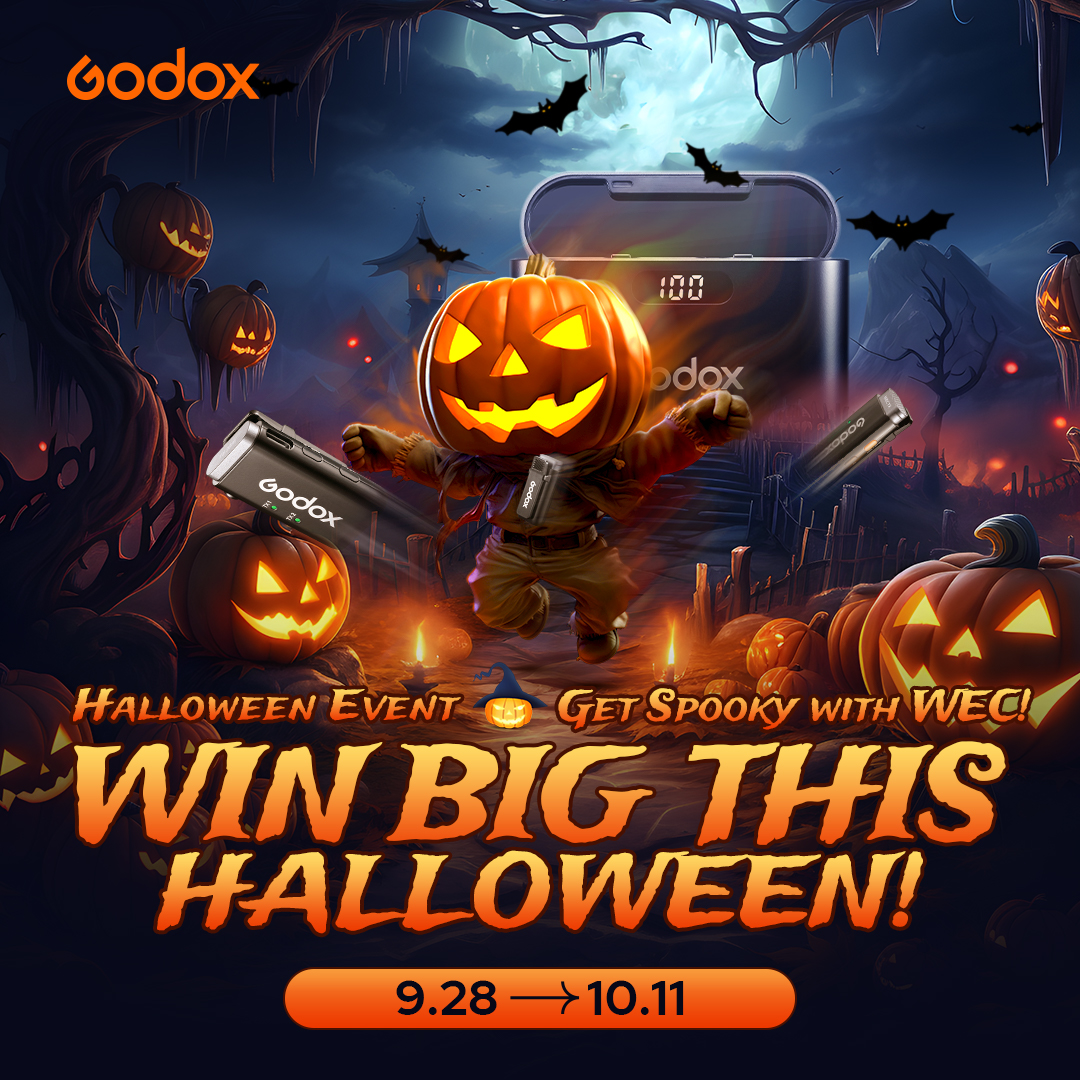 We invite you to unleash your creativity and immerse yourself in the Halloween spirit. Release your eerie creations with our sponsored products on October 30th-31st. The most popular content will win fantastic prizes (Up to $1300)!
*Sponsored Products:
We're providing the #C5R to help you create spine-chilling Halloween lighting effects. Plus, we're offering our new microphone, WEC, to capture the spooky audio atmosphere.
(Check more in our event demo)
How to participate:
Step 1: Follow @godoxaudio @gudsenmoza_global @yc.onion
Step 2: Share this post in your story and tag us
Step 3: Fill out the registration form via Bio link
Event Schedule:
9.28-10.11: 2-week registration phase
10.12: Announcement of participants
10.30-10.31: Co-Post the content with godoxaudio
11.01: Announcement of the 3 winners
Attention:
Must use C5R & WEC in your creations and emphasize audio effects.
Prizes:
Sponsored prize: C5R + WEC
Grand Prize Winners:
Moza Slypod Pro Master Kit *1
Moza Aircross S 3-in-1 Gimbal Stabilizer*1
Yc.onion Chocolate SE Motorized Slider*1
Yc.onion PINETA Aluminum Alloy Monopod SE*1
For more information, please check our bio link.
#godox #godoxaudio #gudsenmoza_global #yc.onion #audio #challenge #halloween #event #giveaway #wec #c5r #Slypod Pro Master Kit #PINETA Aluminum Alloy Monopod SE #CHOCOLATE SE Motorized Slider #AireCross 3-in-1 Gimbal Stabilizer