Godox at Filmscape Chicago 2023
Jun 24-25, 2023 | Booth A10
CineCity Studios, 1414 S Western Ave, Chicago IL, USA
Started in 2019 as a nonprofit organization, Filmscape Chicago focused on education for the Midwest's film and television community. Each year, Filmscape Chicago brings together filmmakers, artists, technicians, and students from across Chicago and the greater Midwest for two days of networking, education, and training - all completely for free. It's the Midwest's largest education-focused film and television trade show.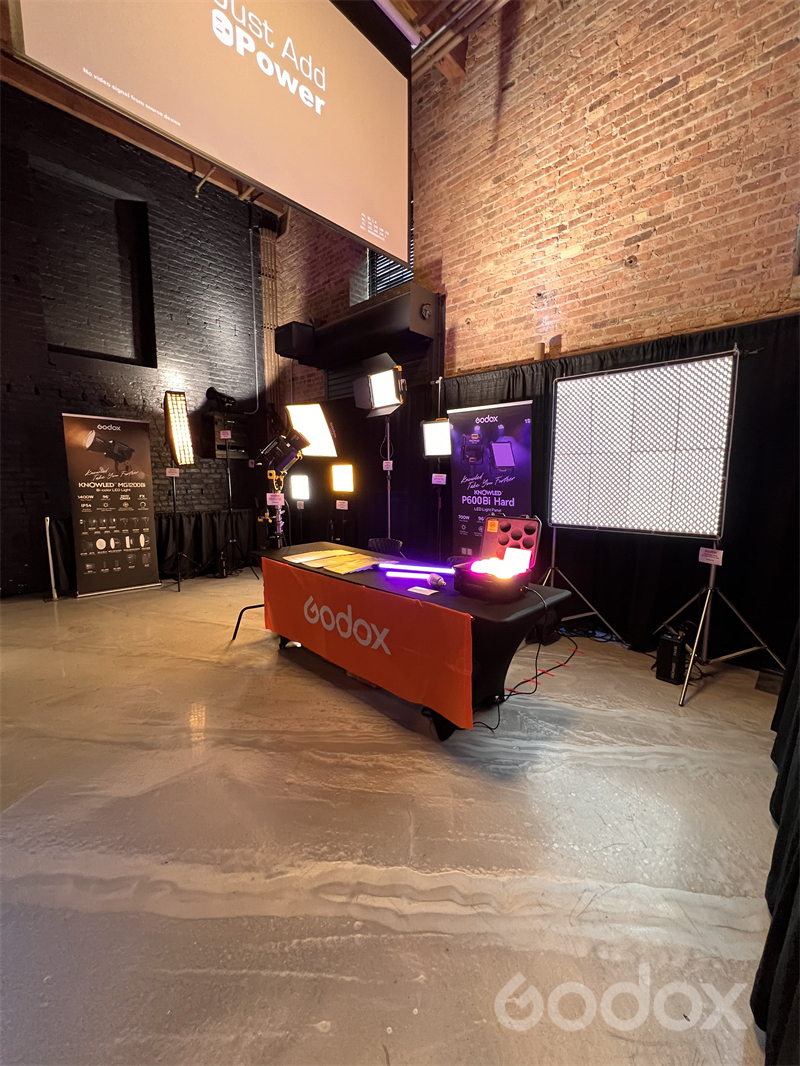 Over the course of the exhibition, Godox had the opportunity to showcase some of the latest and most innovative products and services in the industry. We were thrilled to see so many people come out and take an interest in what we had to offer.
Let's look closely at the major highlights from Godox.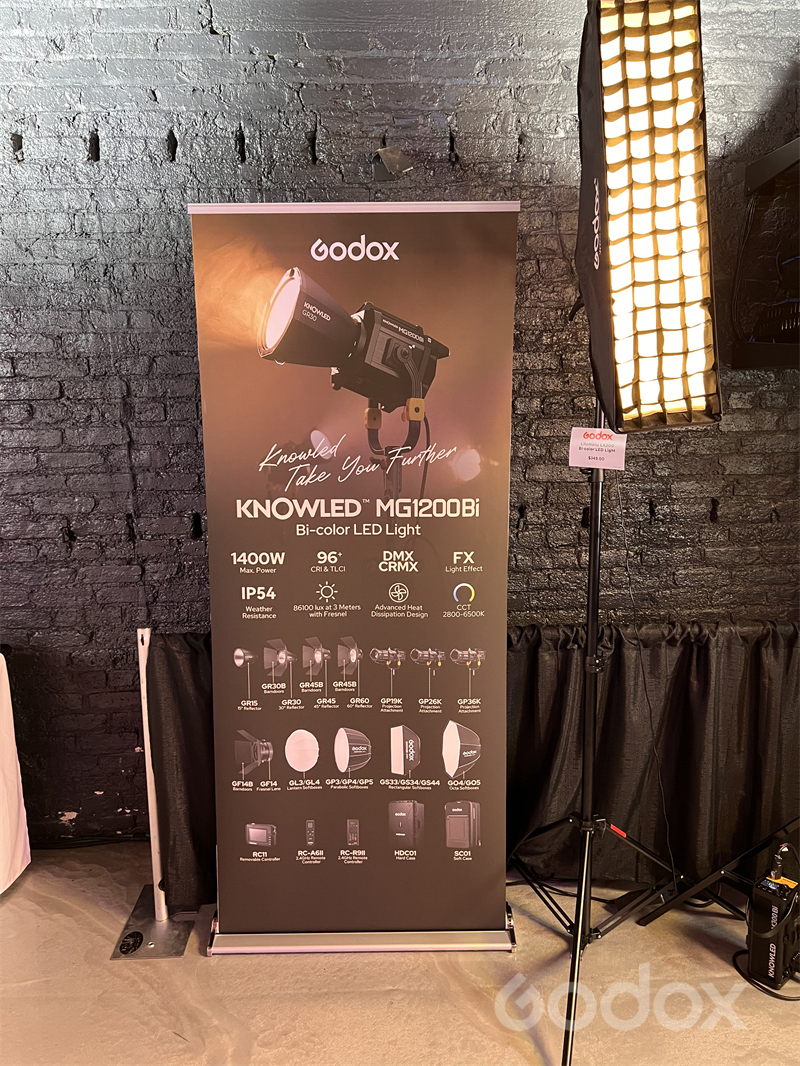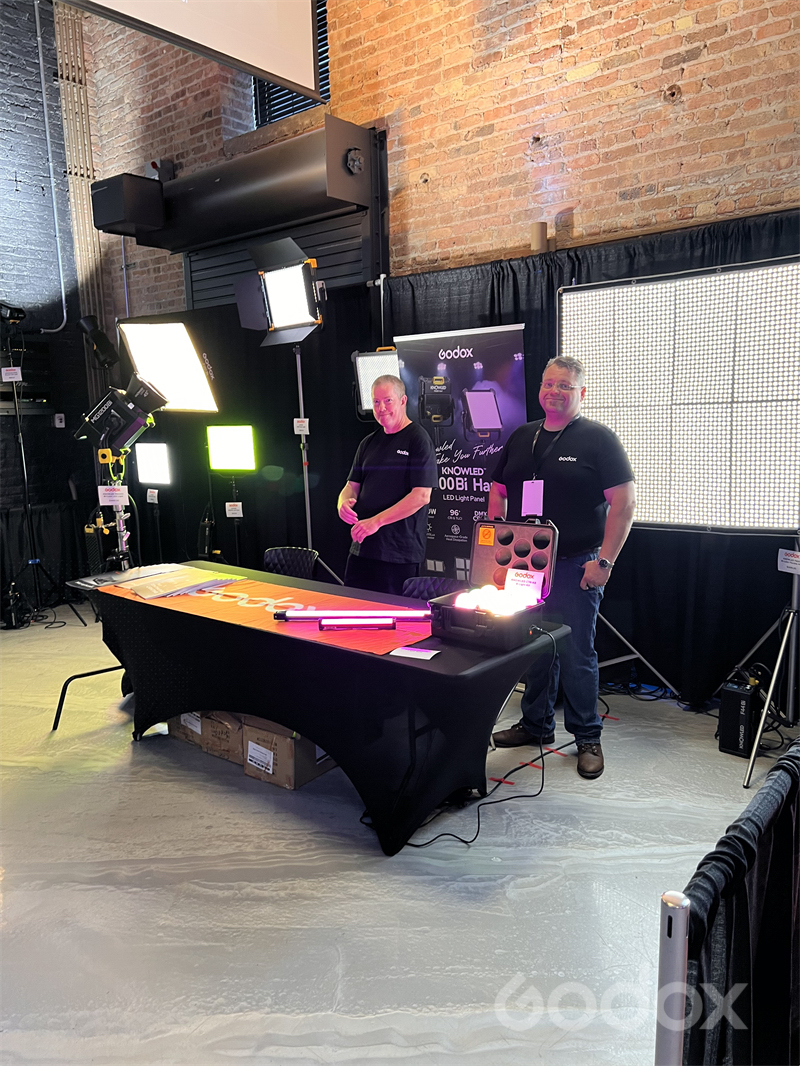 MG1200BI,
The foremost highlight was the MG1200Bi LED, which is an upgraded version of the M series of continuous lighting. This cutting-edge technology is equipped with a robust 1200W draw that spans across all color temperature ranges. It allows for precise CCT adjustments between 2800K and 6500K. What makes it outstanding is its super-low dimming capacity from 0.1% to 100% — offering users subtle control over their lighting.
P600BI Hard Panel Light
P600Bi is a 30cm×30cm panel light with a power output of 650 W, ideal for large-area lighting, especially as space lighting in production. Apart from diverse professional control connection choices, with external antennas and automatic frequency hopping capability, it ensures stable signals all the time. With a much lighter weight versus its counterparts, a perfect cooling system, flicker-free capability, and 0.1% precise adjustment, the P600Bi Hard is designed for production-ready standards.
Pixel tube series TP2r, TP4r, TP8r
Godox released the TP LED Tube Light Series. The lights in the lineup deliver DMX, CRMX, RDM, and wireless control via the Godox Light 3.0 App. Interior batteries work for about two hours of runtime, or continuous AC power can be utilized. They are available as individual units or in kits of 4 or 8 lights, with tube lengths ranging from 2-feet to 8-feet.
Knowled Felxible mat F200BI, F400BI and F600BI
The KNOWLED series F200Bi/F400Bi/F600Bi is a foldable and wear-resistant LED mat that is specifically designed for cinema-grade production. It is built to be sturdy and adaptable to harsh conditions, with IP65 waterproofing and excellent color rendering. It has excellent color rendering with a wide CCT range from 2700k to 8500k. This LED mat provides an optimal balance of weight, brightness, durability, and performance, making it ideal for various applications. Its foldable design makes it easy to store in smaller spaces, and it also helps protect the LED beads. Additionally, the upgraded Type-A interface of the dimmer enables firmware updates and power supply to DMX devices.
RGB light bulbs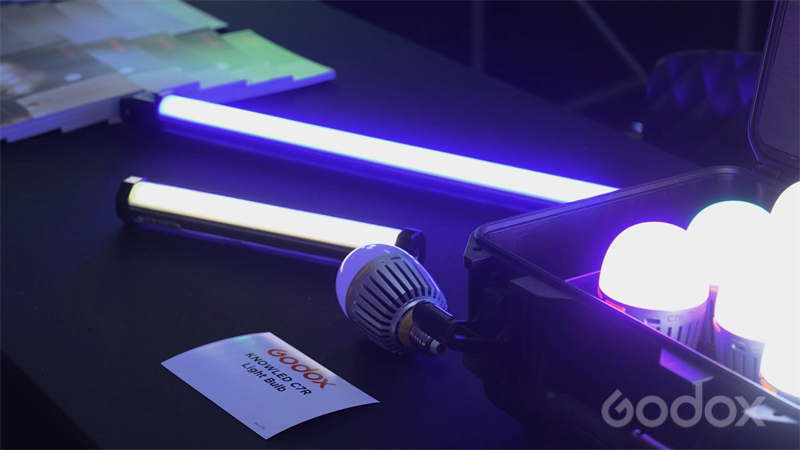 The KNOWLED RGBWW Creative Bulb is a versatile lighting option commonly used in film production. It offers a full range of RGB tunable colors and has stable, flicker-free quality. Through Bluetooth control -Godox Light APP 3.0, the bulbs can be used in various settings, such as table lamps, warning lights, or party decorations. With a built-in battery, the C7R bulb can be placed anywhere you need it. Its constant power draw ensures consistent brightness even when the battery power decreases, or the temperature rises.
Once again, We would like to extend our heartfelt thanks to everyone who stopped by our booth in Filmscape Chicago. It was a great success, and we couldn't have done it without your support. We hope to see you at our next exhibition!