We are excited to share with you the highlights of our recent product launch event, which took place in Jakarta, Indonesia. The event, organized by our esteemed partner DOSS, was a huge success and an incredible gathering where we had the opportunity to introduce our latest KNOWLED and Virso series.
Held on June 22, 2023, at the prestigious Swissotel Pantai Indah Kapuk in northern Jakarta, the launch event drew attention from media representatives, photographers, videographers, gaffers, and more. The event was graced by the presence of renowned individuals in the industry, including the Sony Alpha Guru cinematographer Bagoes Tresna. He delivered captivating product demonstrations in the fields of videography and photography.
Let's take a closer look at the event!
Opening Speech by Tahir Matulatan
The founder and CEO of DOSS, Tahir Matulatan, took the stage and expressed his excitement about the collaboration between DOSS and Godox. He highlighted the significance of introducing Godox lighting and audio products to the Indonesian market and emphasized the inspiring impact they will have on the video industry.
He stated, "We are extremely pleased to introduce Godox lighting and audio products, which will bring significant changes to the Indonesian market. This product launch showcased the advanced features and functionalities of the Virso/Virso S wireless microphone system and KNOWLED MG1200Bi LED light. We firmly believe that these products will empower professionals and enthusiasts to enhance their creative expressions."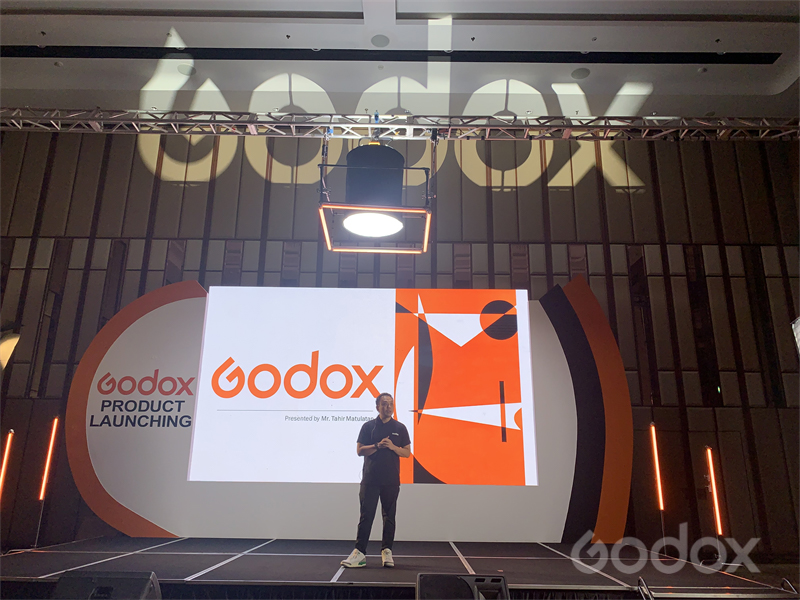 Presentation by Godox Principal
Kylie and Lindsay, representing the Godox Marketing Team, shared valuable insights about the Godox brand and introduced our key products, including the KNOWLED MG1200Bi and the Virso/Virso S wireless microphone system. They highlighted the exceptional features, performance, and versatility of these products, emphasizing their ability to meet the diverse needs of photographers, videographers, and content creators.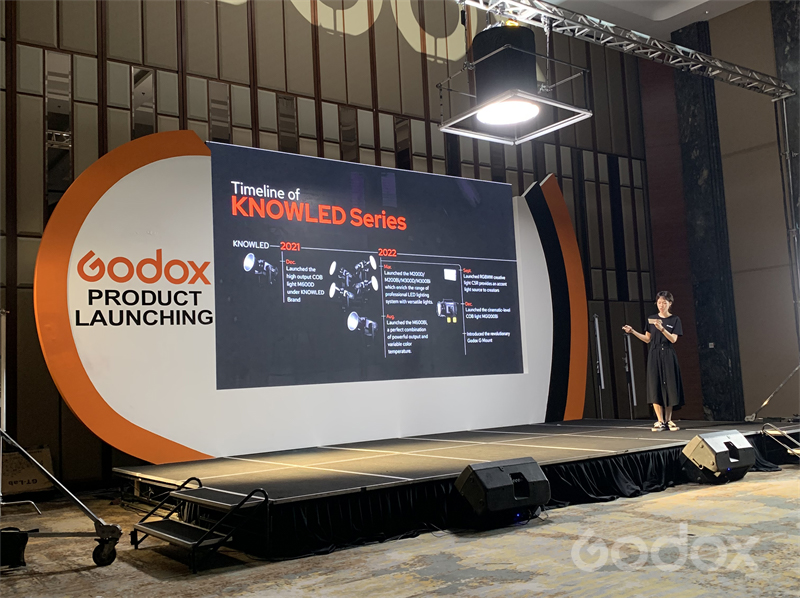 The KNOWLED MG1200Bi stole the spotlight during the event. It caters to the lighting needs of filmmakers. With a stable power output of 1200 watts, this lighting solution empowers users to achieve their desired lighting effects effortlessly. The MG1200Bi, featuring Godox's innovative COB technology, provides a full 1200W power output across all color temperatures from 2800K to 6500K. Its innovative G-Mount with a comprehensive light shaping system, outstanding color accuracy, precise adjustment, IP54 weather resistance, and various professional control options allow users to unleash their creative visions in any shooting environment.
Another star of the event was Virso and Virso S, our ground-breaking 2.4GHz wireless microphone system. Featuring the industry's first cable-free connection technology via Sony MI hotshoe, truly wireless, ultra-long battery life of up to 40 hours, enables three-person recording, 200 meters transmission distance, supporting external memory card for up to 400 hours recording, it has unbeatable value for your budget. With industry-leading performance, new capabilities and extraodinary battery life, it's designed for filmmakers, vloggers, journalists, and anyone seeking high-quality audio without bulky equipment.
Sharing Presentation on KNOWLED LED lights by Bagoes Tresna
Renowned cinematographer Bagoes Tresna, recognized as a Sony Alpha Guru, took the stage to deliver an inspiring presentation on the KNOWLED MG1200Bi LED light. With his expertise, Bagoes showcased the remarkable capabilities of the product and demonstrated its potential to elevate the creative expressions of professionals and enthusiasts.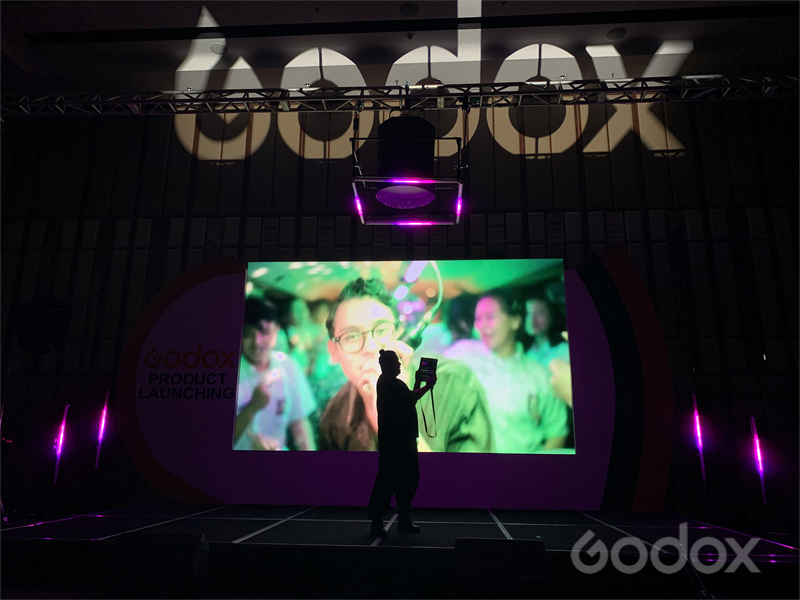 Sharing Presentation on Godox Audio by Rizky Adhitya, Dheeran Nathani
Rizky Adhitya and Dheeran Nathani captivated the audience with their presentation on Godox audio products. Drawing from their personal experiences, they showcased the innovative features of the Godox Virso/Virso S 2.4GHz wireless microphone system, emphasizing its remarkable audio transmission range of up to 200 meters. Through live tests, they demonstrated the microphone's exceptional sound capturing capabilities.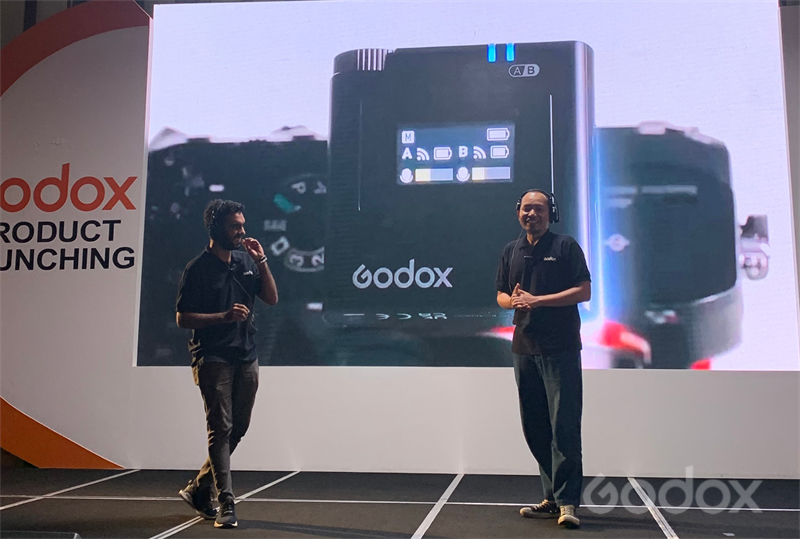 The product launch event was an overwhelming success, leaving a lasting impression on attendees. The collaboration between Godox and DOSS has set a new standard in the Indonesian market, promising exceptional quality equipment, and outstanding after-sales service for Godox customers.
We extend our heartfelt appreciation to Tahir Matulatan, Bagoes Tresna, Rizky Adhitya and Dheeran Nathani for their valuable contributions to the event's success.