CosXPo is a UK event that focuses on building crafting skills, photography skills and celebrating the art of cosplay. Its 4th event fell on 1 - 2 April 2023 at University of Reading.
Cosplayers came to the PhotoLab by Godox, presented by PiXAPRO & EssentialPhoto, to experiment the greatest and latest in photo and video lighting such as AD100Pro, Lux Senior, Lux Junior color series, TL Series RGB Tubes, LR160 ring light and lots more.
Godox released six colorful versions of AD100Pro Pocket Flash. This setup comes with a lithium battery, LED modeling light, and is compatible with a variety of light-shaping accessories. With 1/8000 high-speed sync, it can be controlled via a 32-channel wireless transmitter with a range of 100 m (328 ft). Rechargeable lithium-ion battery offers 360 full power flashes, 0.01-1.5 seconds of recycling time, and 9-step power adjustment. Manual, automatic, and strobe settings are available, along with power output, modeling light, and first and second curtain sync controls.
The Godox Lux Series - Lux Junior and Lux Senior are retro camera flashes in a range of colors. The former is a lightweight flash with a classic and vintage design that's easy to use, and the perfect gear for street photographers and candid photographers. Its auto mode works with almost every camera. The latter is a pocket-sized flash in a fan shape that's fun to unfold and is suitable to be used on casual occasions to snap pictures of daily moments. And it's USB-C rechargeable, so there's no need to spend time finding the batteries for it.
With the Godox TL 180, the latest and longest product in the lineup of Godox tube lights, users are capable of shooting at will and selecting from more than 36,000 colors. It also sustains RGBWW and HSL settings and maintains good color fidelity. Users can opt for 14 special effects modes in addition to music modes on TL 180. The system supports remote, App, and DMX control modes. It is achievable to use the batteries while charging. Upon full charge, they can operate for 160 minutes at full power output.
The LR160 Bi-Color Ring light features a distinctive-shaped light fixture with a color temperature variable from 3300 to 8000K to match other fixtures, ambient light conditions, or just for inventive expression. The light is mountable to an optional grip head or stand, making you to shoot via it for a silky near-shadowless effect flattering to your talent's complexion. Ideal for selfies, a smartphone holder is included, while a mirror is also included for posing. Another perk is the striking circular form of the light that is reflected in your subject's eyes.
After trying out gear themselves in the Godox photo lab, cosplayers enjoyed every moment of posing and taking photographs as well as having a chance to get a professional photo print of their cosplay.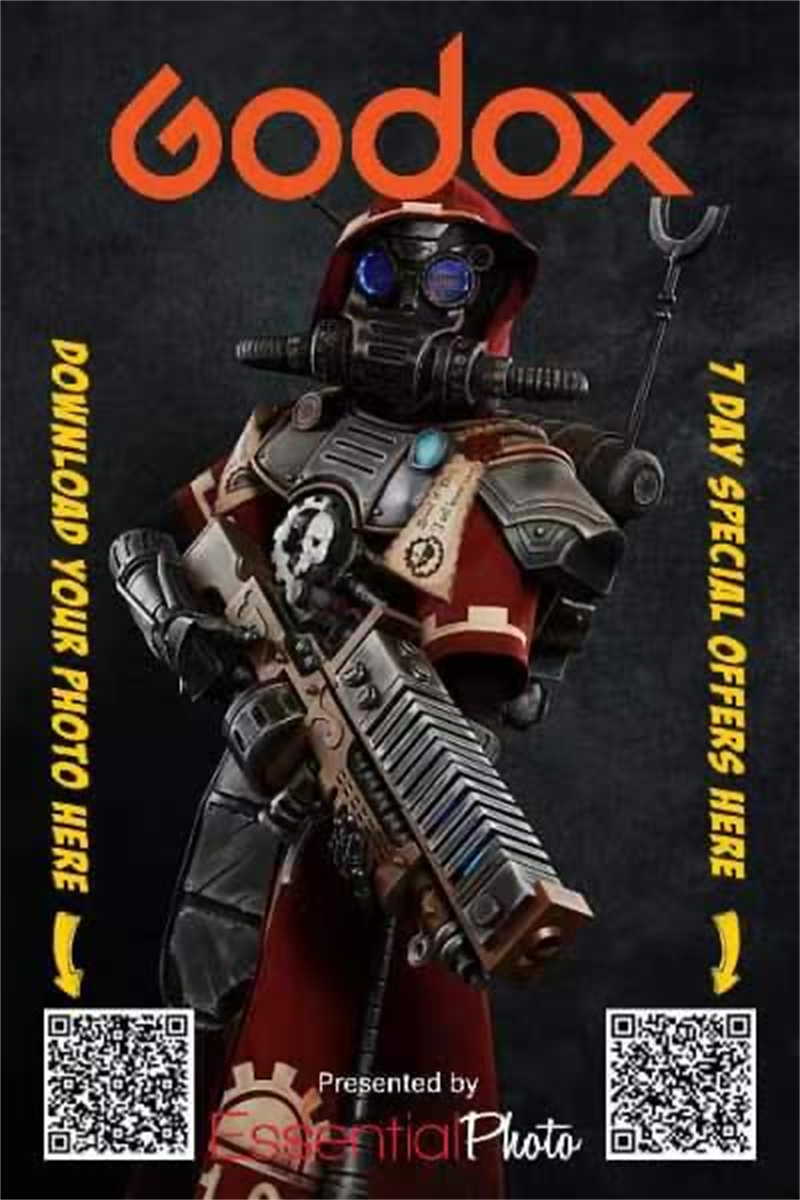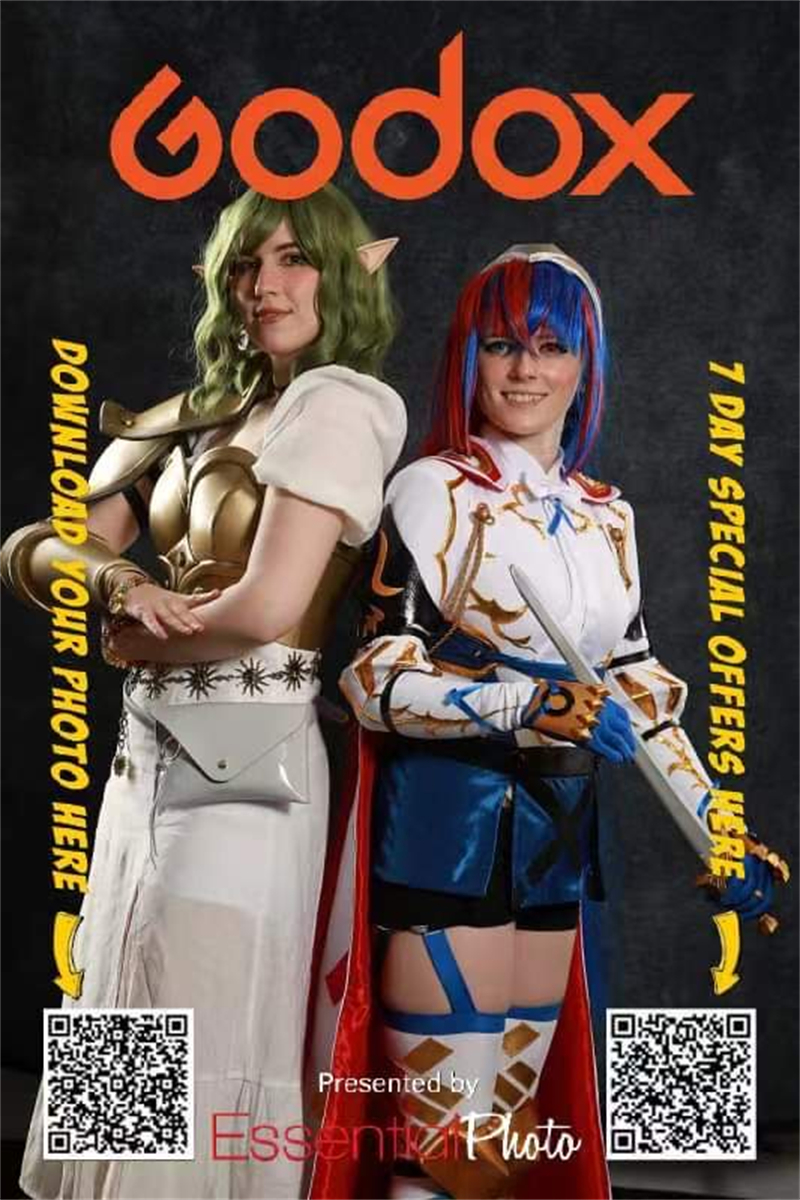 In the meantime, the CosXPo + Godox Cosplay Photography Competition took place online and received more than 250 entries. You can see the full top 20 on the website at cosxpo.com/photocompetition. The epic prizes of first place are two Lux Senior and two Movelink provided by Godox.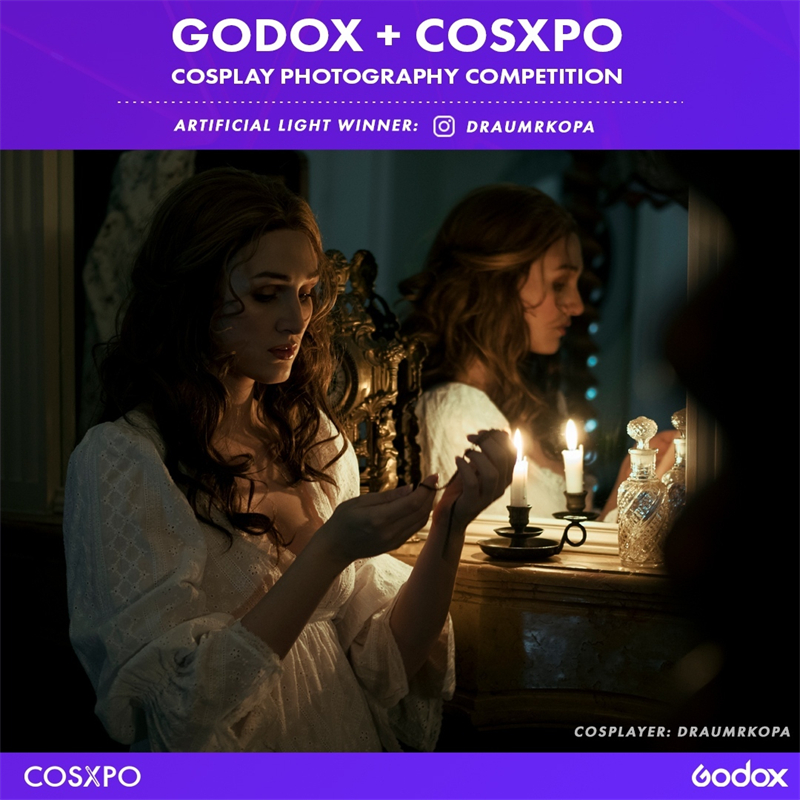 1st place in the Artifical Light category went to @draumrkopa_.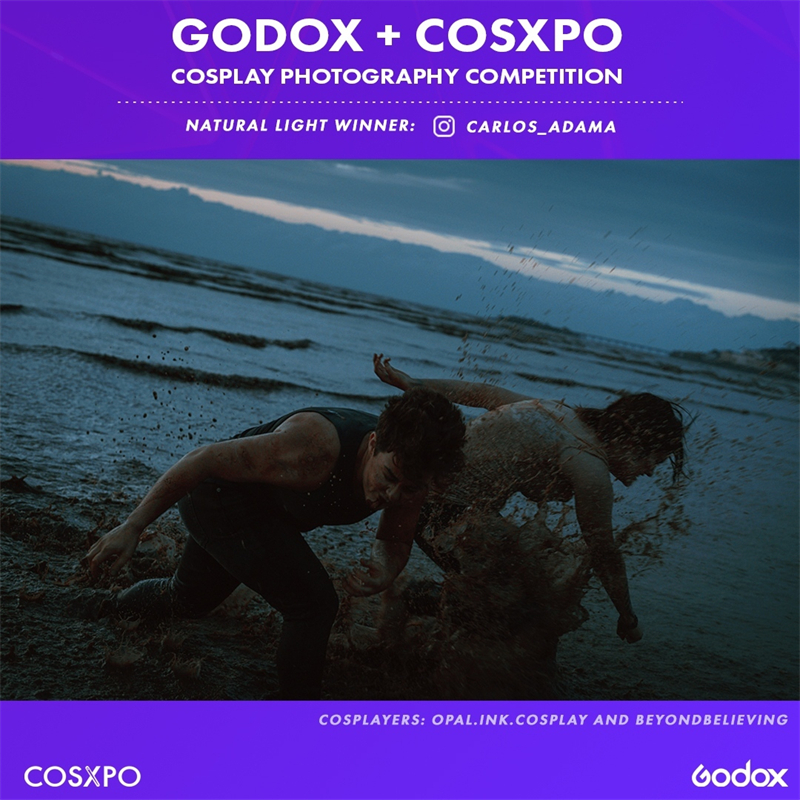 1st place in the Natural Light category went to @carlos_adama with his image of @opal.ink.cosplay and @beyondbelieving.⁠
Many thanks for all the cosplayers stopping by our photo lab and participants joining in the cosplay photography competition! A big thanks to the event team for having Godox at such a unique and fun photography event! Definitely add CosXPo to your bucket list of events to attend next year! A special thanks to PiXAPRO & EssentialPhoto to represent Godox to showcase products at COSXPO2023!
For more product info at PiXAPRO & EssentialPhoto, please visit:
https://www.essentialphoto.co.uk/
https://www.instagram.com/p/CqlP9h5uTjs/
https://www.instagram.com/essentialphoto_uk/