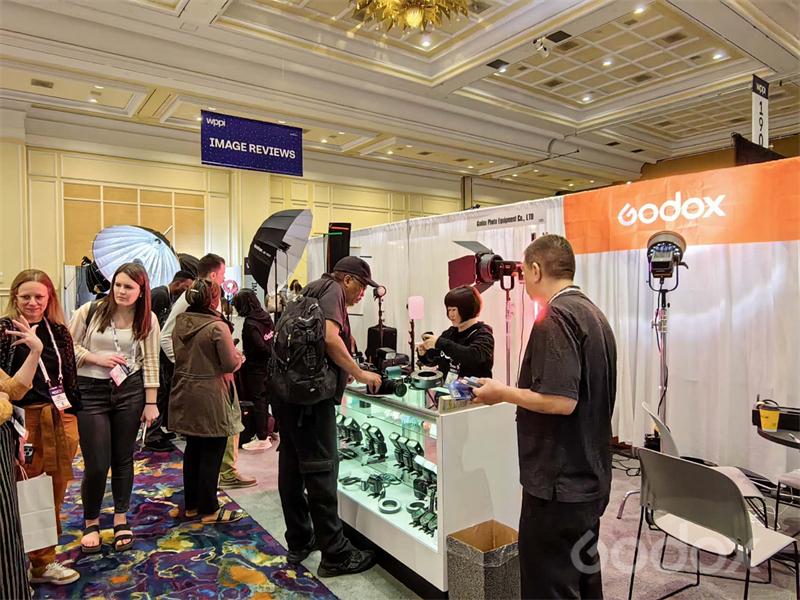 WPPI is the largest annual expo for professional wedding and portrait photographers and filmmakers, drawing over 6,000 attendees from all over the world. WPPI 2023 was held from March 7 to 9 in Las Vegas, intriguing visitors from all corner of the world. Godox's booth 1721 treated these guests with enthusiastic hospitality, demonstrating multiple products, like AK-R21, Lux Senior Color Edition, Lux Junior Color Edition, Movelink II, Movelink Mini and AD-S200 Stick Flash Head for AD200/AD200Pro...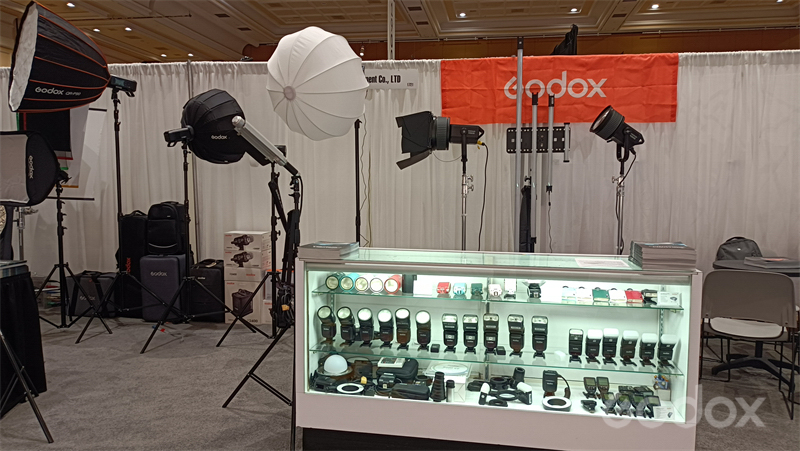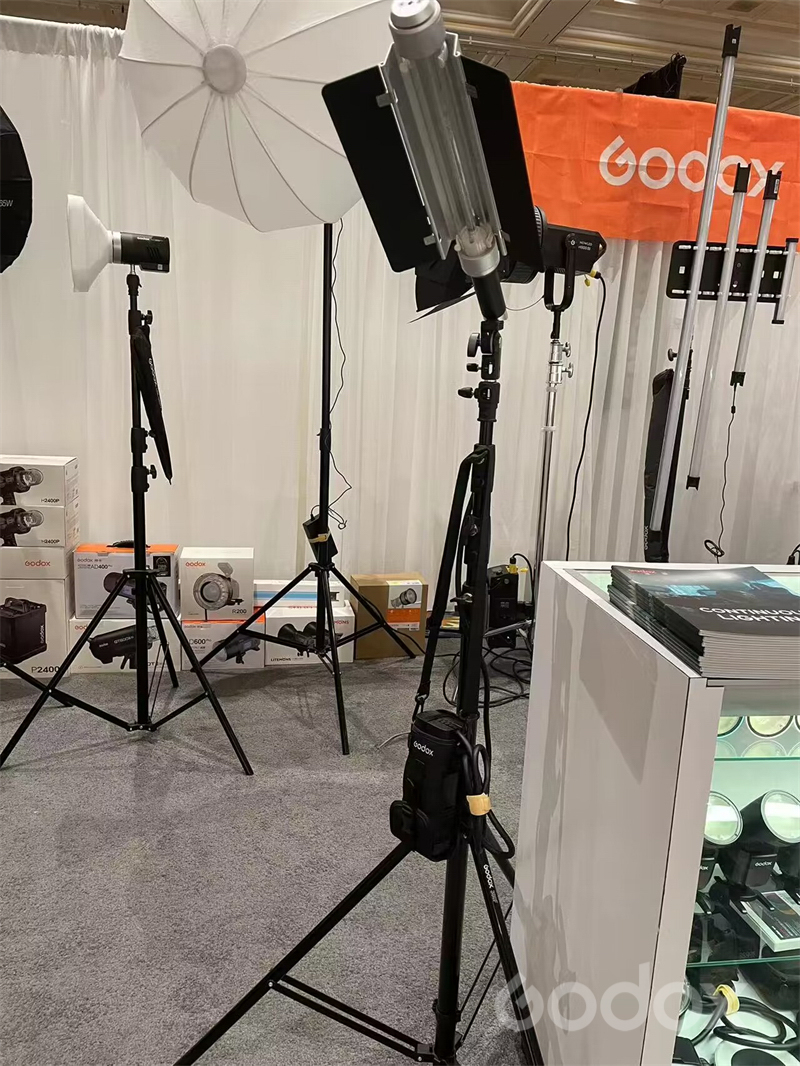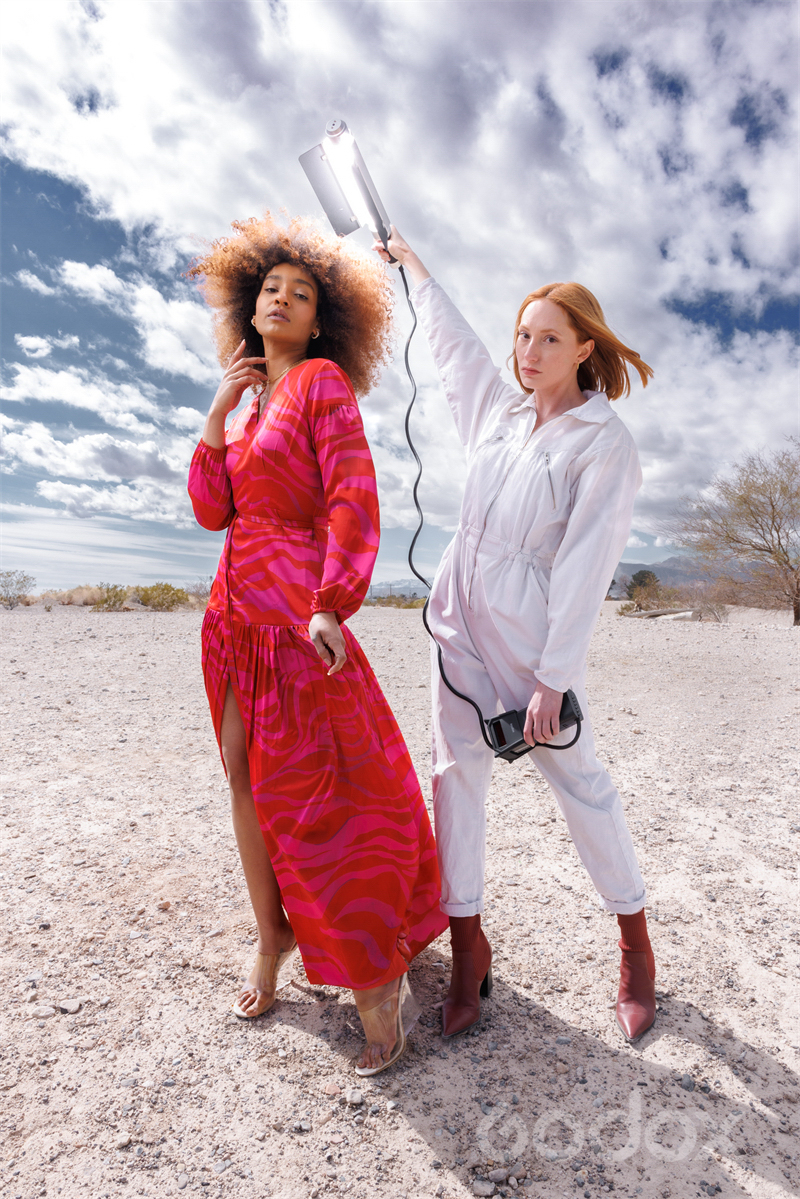 Photo taken by Photographer Shawn Lee
AD-S200 Stick Flash Head is another professional attachment of the AD200/AD200Pro flash, quite compact and able to fit in tight space. It can control the lighting range easily and precisely with the metal barn-doors. Emitting light in a 360° tube shape, it ensures even light outcome perfectly applied to areas like jewelry photography, artwork photography, product photography, beauty photography...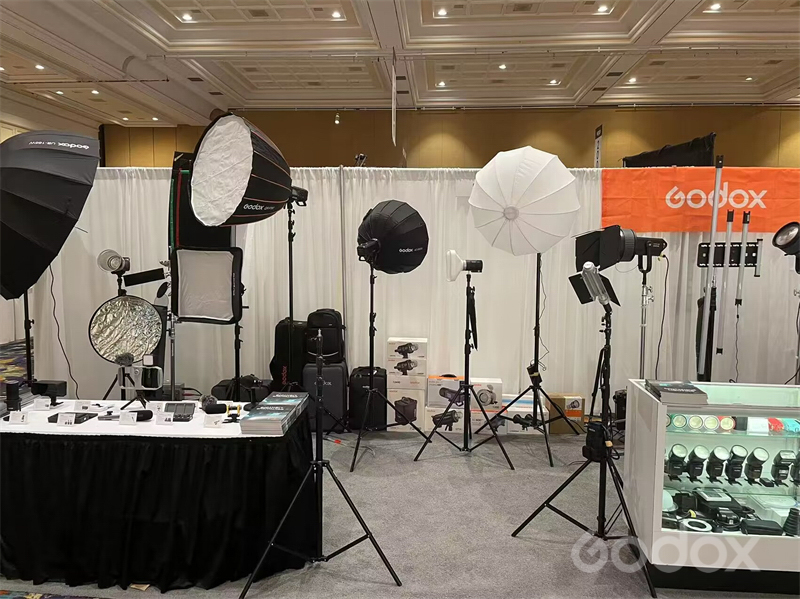 AK-R21 is compatible with almost all the camera flashes of Godox. This attachment enables you to create different lighting effects with Godox creative effect projection slides. Besides, AK-R21 has the preview and adjust projecting effect. It comes with a ready-to-use kit, which contains the projector, a dedicated 65mm lens, and a transparency set. A series of supporting accessories are the ideal choice to hold and hide the AK-R21. Whether for portrait photography, product photography, or any other genre, AK-R21 is unlimited.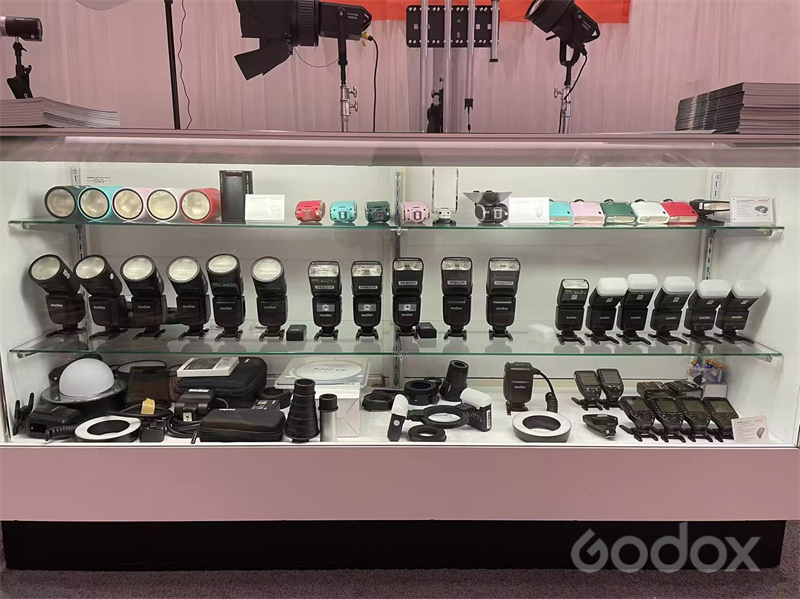 The Godox Lux Series - Lux Junior and Lux Senior are retro camera flashes in a range of colors. The former is a lightweight flash with a classic and vintage design that's easy to use, and the perfect gear for street photographers and candid photographers. Its auto mode performs with almost every camera. The latter is a pocket-sized flash in a fan shape that's entertaining to unfold and is fit to be utilized on casual occasions to photograph pictures of daily moments. And it's USB-C rechargeable, so it is unnecessary to spend time finding the batteries for it.
The color edition AD100Pro incorporates a compact, light design. Like other AD strobes, it has 2.4GHz wireless functionality. Utilizing Godox X wireless technology, the AD100Pro can be used across 32 wireless channels in up to 5 groups. The wireless range is under 330' (100m). Its color temperature is around 5800K, +/- 200K. The flash possesses a 1.8W COB LED modeling light with 10 power levels. You can shoot with shutter speeds as fast as 1/8,000s via high-speed sync (HSS). Rechargeable lithium-ion battery offers 360 full power flashes, 0.01-1.5 seconds of recycling time, and 9-step power adjustment. The user controls comprise manual, auto, and strobe settings, plus power output, modeling light, and first and second curtain sync.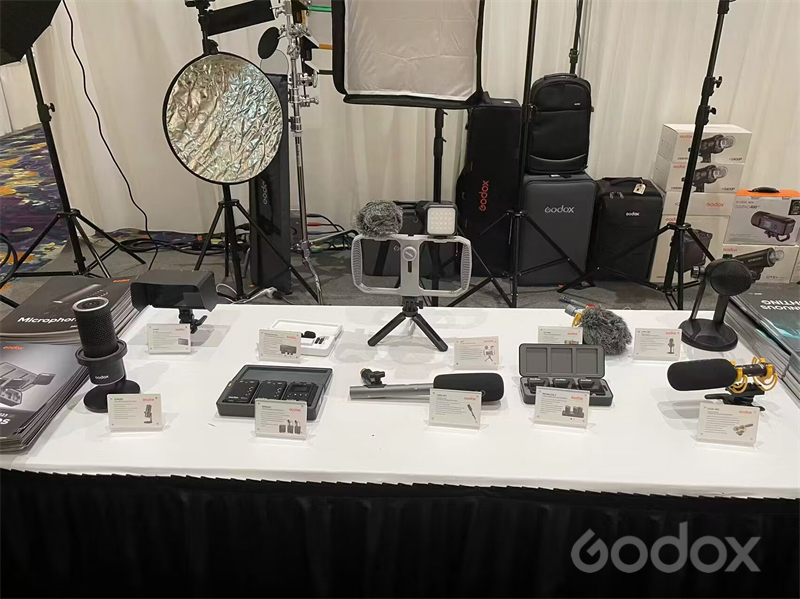 The MoveLink II M2 is easy-to-use and cost-effective, superior wireless audio for a wide range of content creators, including YouTube and TikTok influencers, vloggers, and more. The system offers two ultra-compact clip-on microphones/transmitters, two lavalier mics, and a two-channel camera-mountable receiver. In a nutshell, it brings a portable, all-inclusive solution, letting you to record audio to a camera or phone with a 3.5mm input jack.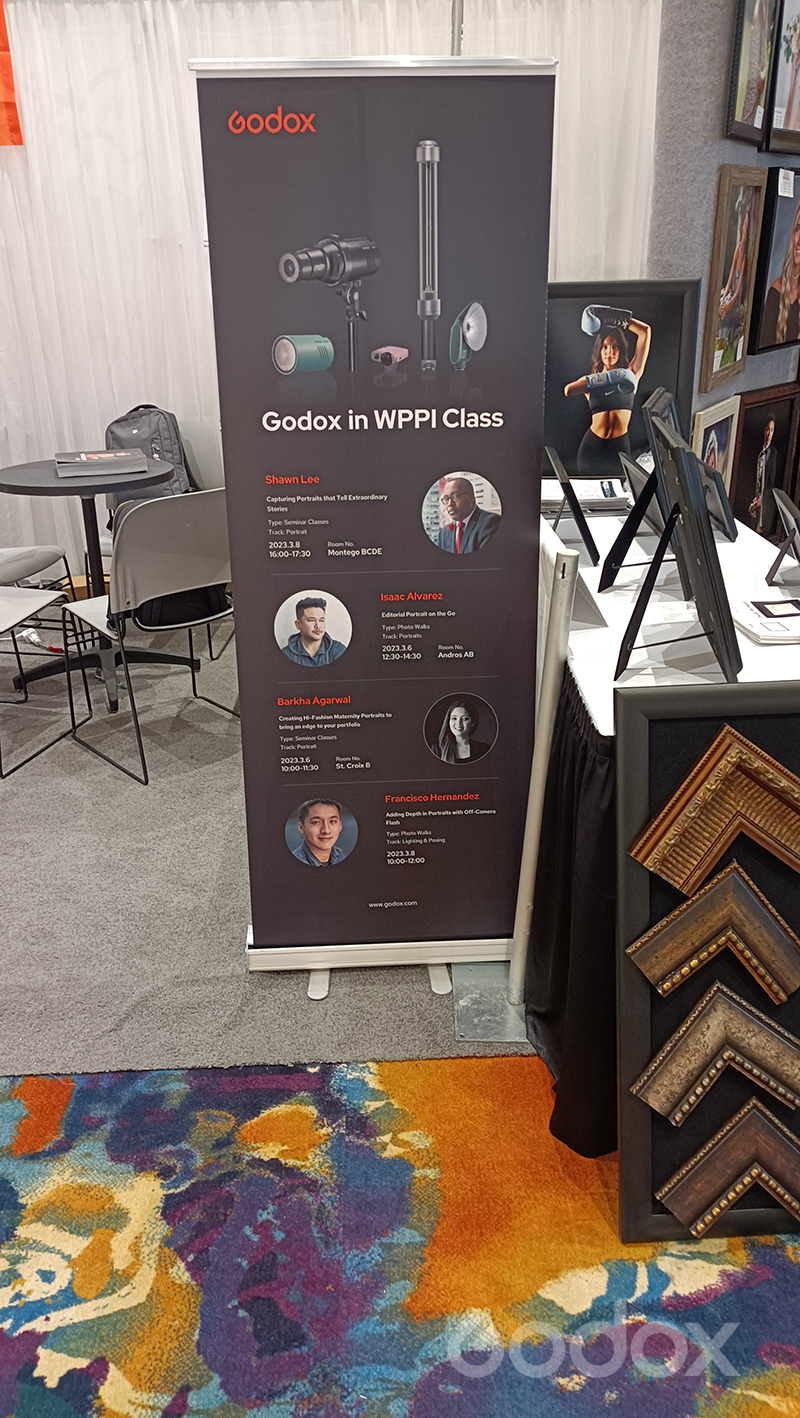 It is worth to mention that Godox invited some outstanding photographers -- Shawn Lee, Isaac Alvarez, Barkha Agarwal and Francisco Hernandez to give classes during the exhibition period. Special thanks to their hard work and the attendees!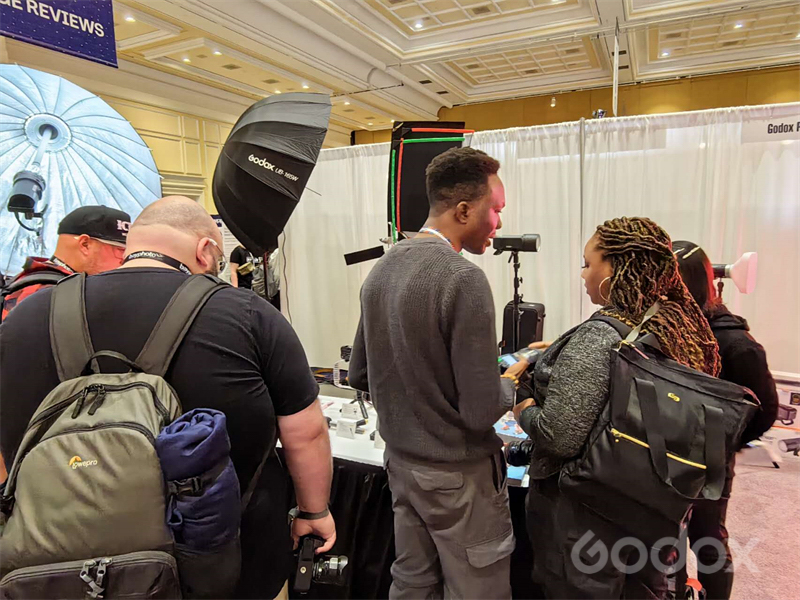 Thanks for all the visitors dropping by our booth! Your lasting support for Godox is especially appreciated, and we look forward to encountering you at the next exhibitions.