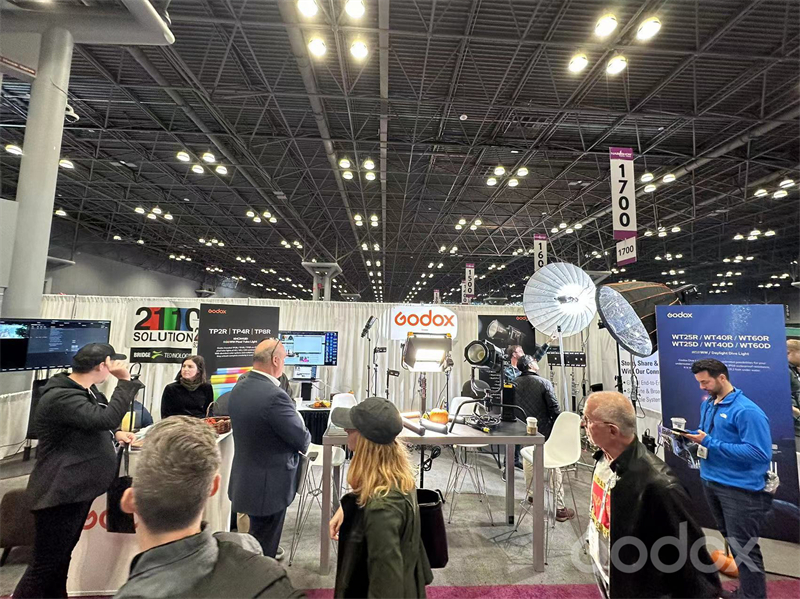 NAB Show 2022 took place in New York from 19 to 20 October 2022 displaying up-to-date news from the United States and internationals related to sectors of Television, Multimedia art, Communication, Cinema, Consumer Electronics, and Electronics.

More than 230 exhibitors were in the Javits Center in Manhattan's West Side, among whom Godox drew a lot of attention. As a leading brand in the photographic equipment industry domestic and abroad, Godox brought a full range of high-quality products like MG1200Bi, M600Bi, TL180, and the Dive LED light to the exhibition. An army of visitors out of interest dropped by and experimented with our products at our booth.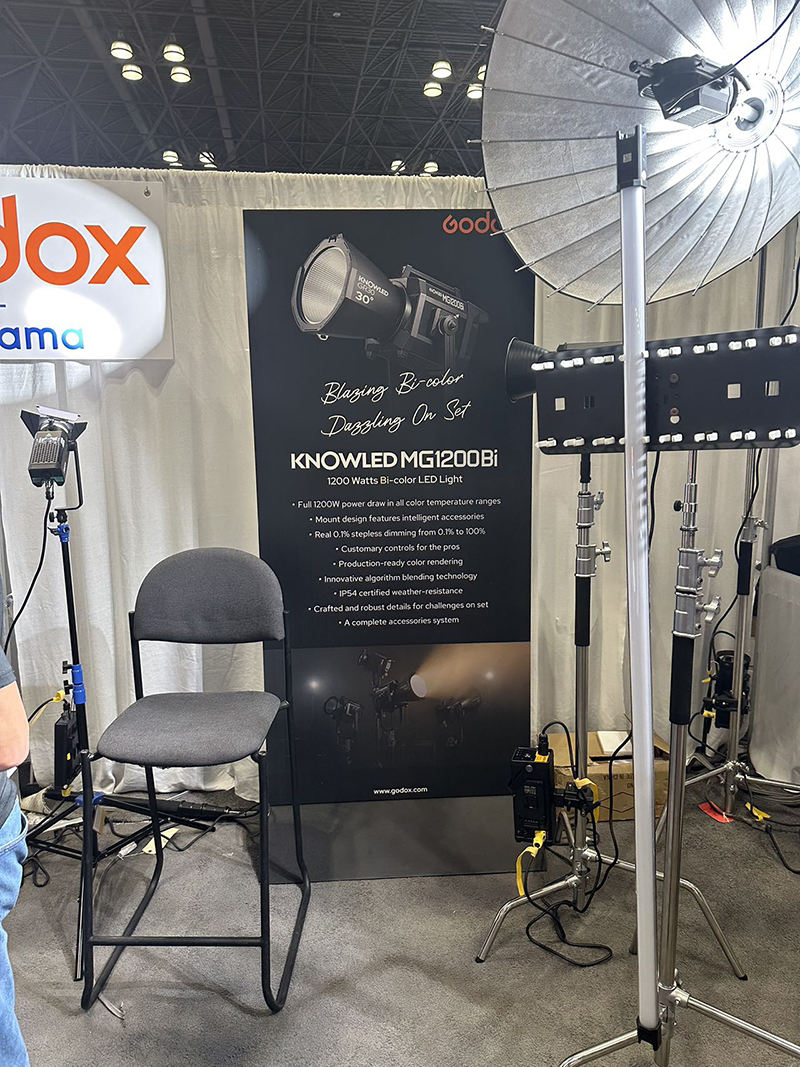 MG1200Bi is presented as the brightest and most powerful Godox light ever, with 1200-watt output power at all ranges and bi-color temperature settings from 2700K to 7000K. MG1200Bi's beam angle reaches 120°. Its light body as well as the control box adopt an IP54 waterproof design. The thermal protection and temperature monitoring function could get rid of the problem of overheating. There are a bunch of light effect modes in it, with adaptable intensity and speed. Moreover, there are four dimming rate modes: linear, S-curve, exponential, and logarithmic. Three highlights of its fan system are its intelligent, quiet, and fan fault diagnosis capabilities. Besides onboard control, this fixture has other control methods, e.g. remote control, DMX lighting board, CRMX, RDM, and APP.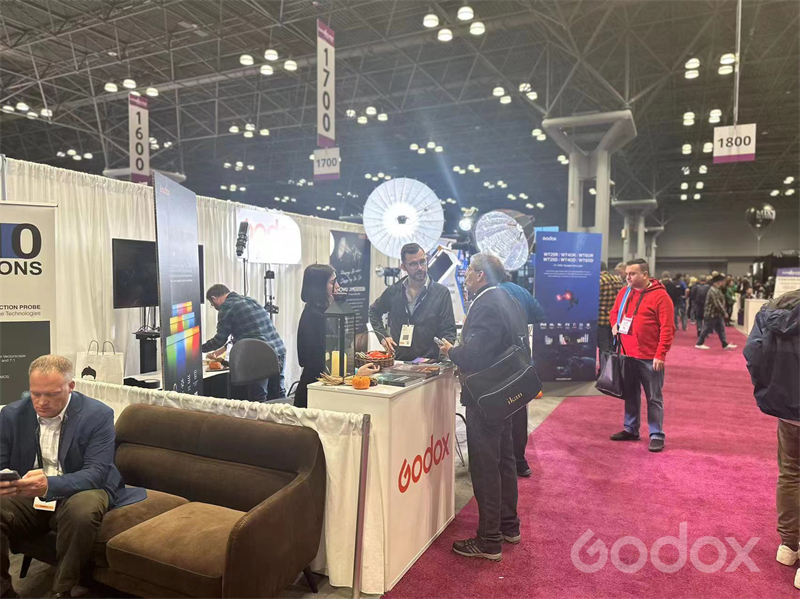 This Knowled M600Bi Bi-Color LED Monolight is from Godox. Its color temperature ranges from 2800 to 6500K, backed by high color rendering index and CRI ratings of 96/97.

The Knowled has four dimming curves that ensure precise color results regardless of the intensity setting. The fixture can be adjusted locally or wirelessly using 2.4 GHz bandwidth, DMX, or Bluetooth. There are 21 lighting effects, including flash, lightning, TV, broken bulb, candle, fire, fireworks, and more. Regarding its charging, if AC power is not available, you can use an optional V-mount battery to power the light.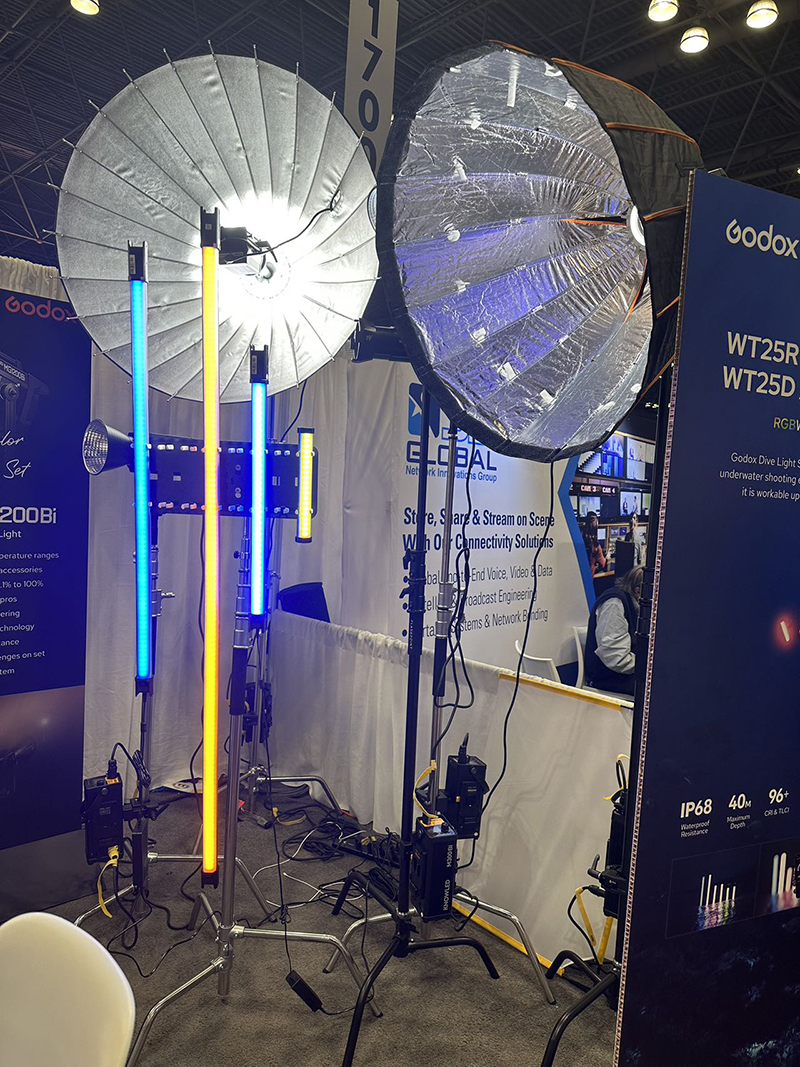 Godox's latest tube light - TL 180 has a length of 180cm, offering over 36,000 colors and supporting RGBWW and HSL settings, so users are more likely to shoot freely. And it also has excellent color fidelity.
TL 180 owns 14 more special effects modes including music mode for users. Its system supports remote, App, and DMX control modes. In terms of batteries, it is feasible to charge them while using them. When fully charged, they can output at full power for 160 minutes.
Dive LED light-WT series is water-resistant up to 40 meters depth of dive, so it is fully submersible without an extra waterproof cover. Moreover, it can withstand high pressures in deep seawater.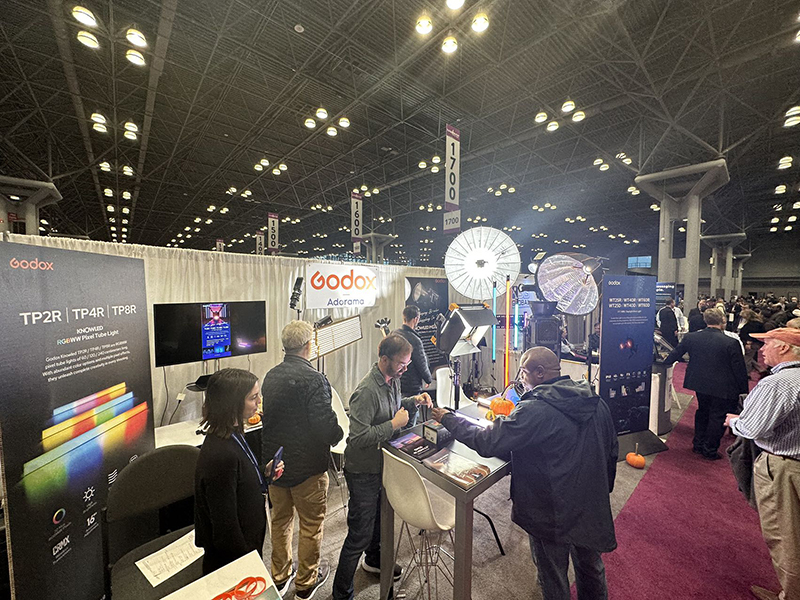 Your support for Godox is greatly appreciated, and we look forward to seeing you again soon at the following exhibitions.