The Photography Show 2022 was held from 17-20 Sept 2022 at Birmingham's NEC, the UK, tempting more than 30,000 visitors such as professional and amateur photographers, filmmakers, videographers, vloggers, and content creators.
Our stand received bathes of people with zeal exploring our newly-launched photography products. Additionally, a photo shot challenge was set up on-site for everyone to enjoy and try to take photos on their own utilizing Godox Gears.
The latest Lux series retro camera flashes, MG1200Bi, TL180 Tube light, and more photography equipment and accessories were on display.
The Godox Lux Series - Lux Junior and Lux Senior are retro camera flashes. The Godox Lux Junior is a lightweight flash with a retro design that's easy to use, and a perfect gear for street photographers and others. Its auto mode works with almost every camera. Godox Lux Senior, a pocket-sized flash in a fan shape that's fun to use, is suitable to be used at a party or a family gathering to keep track of precious moments. And it's USB-C rechargeable, so there's no need to spend time finding the batteries for it. By the way, Godox just released their colorful editions, benefiting users from more options.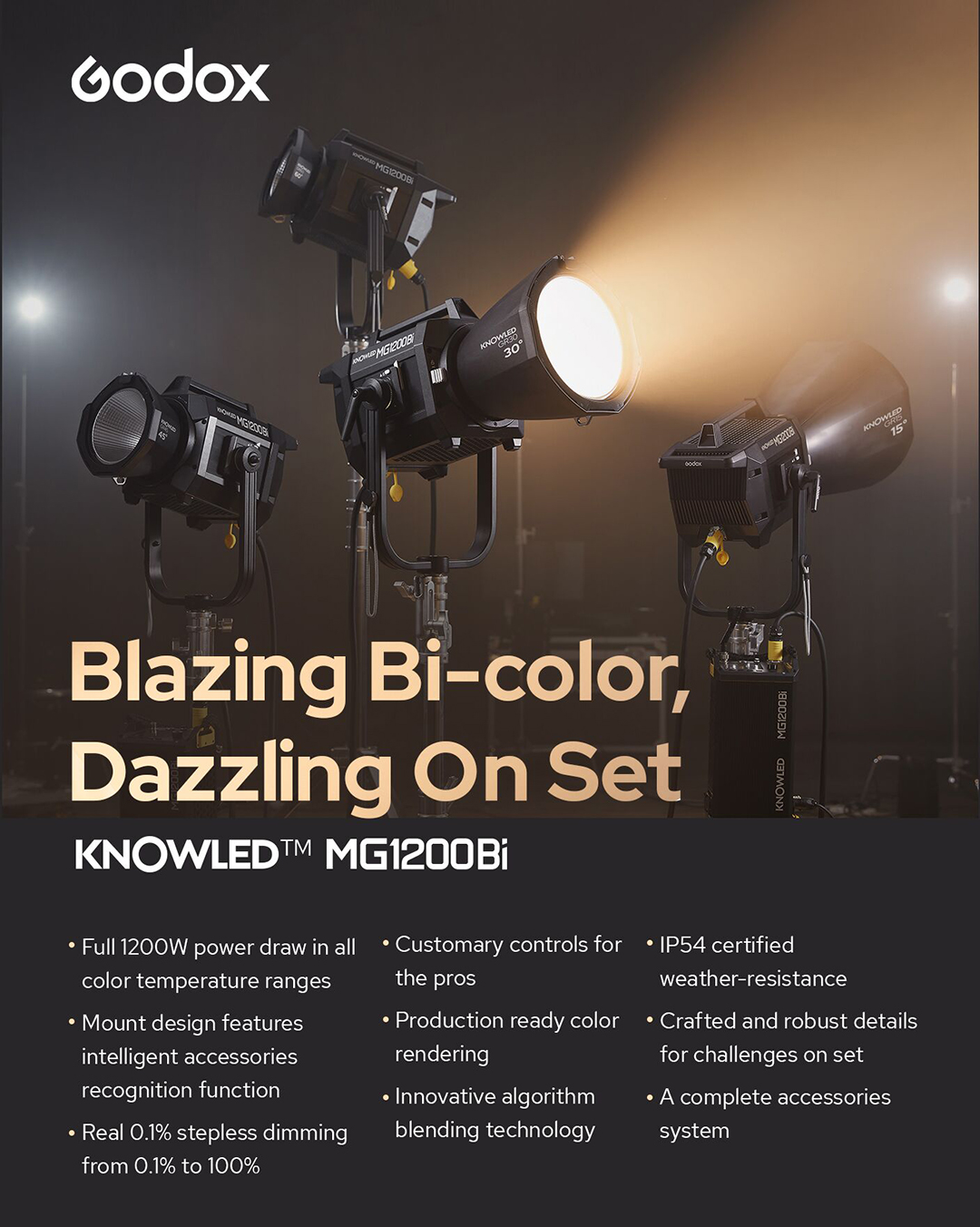 MG1200Bi is Godox's brightest and most powerful light ever, with 1200-watt output power at all ranges and bicolor temperature settings from 2700K to 7000K. MG1200Bi's beam angle reaches 120°.
MG1200Bi adopts an IP54 waterproof design in the light body and the control box. The thermal protection and temperature monitoring function could prevent it from overheating.
This gear possesses light effect modes that consist of flash, thunder, cloudy, bad bulb, TV, candle, fire, fireworks, explosion, welding, and SOS, with adaptable intensity and speed. Moreover, it provides four dimming rate modes: linear, S-curve, exponential, and logarithmic. Three highlights of its fan system are its intelligent, quiet, and fan fault diagnosis capabilities.
Besides on-board control , there are other control methods of this fixture, e.g. remote control, DMX lighting board, CRMX, RDM, and APP.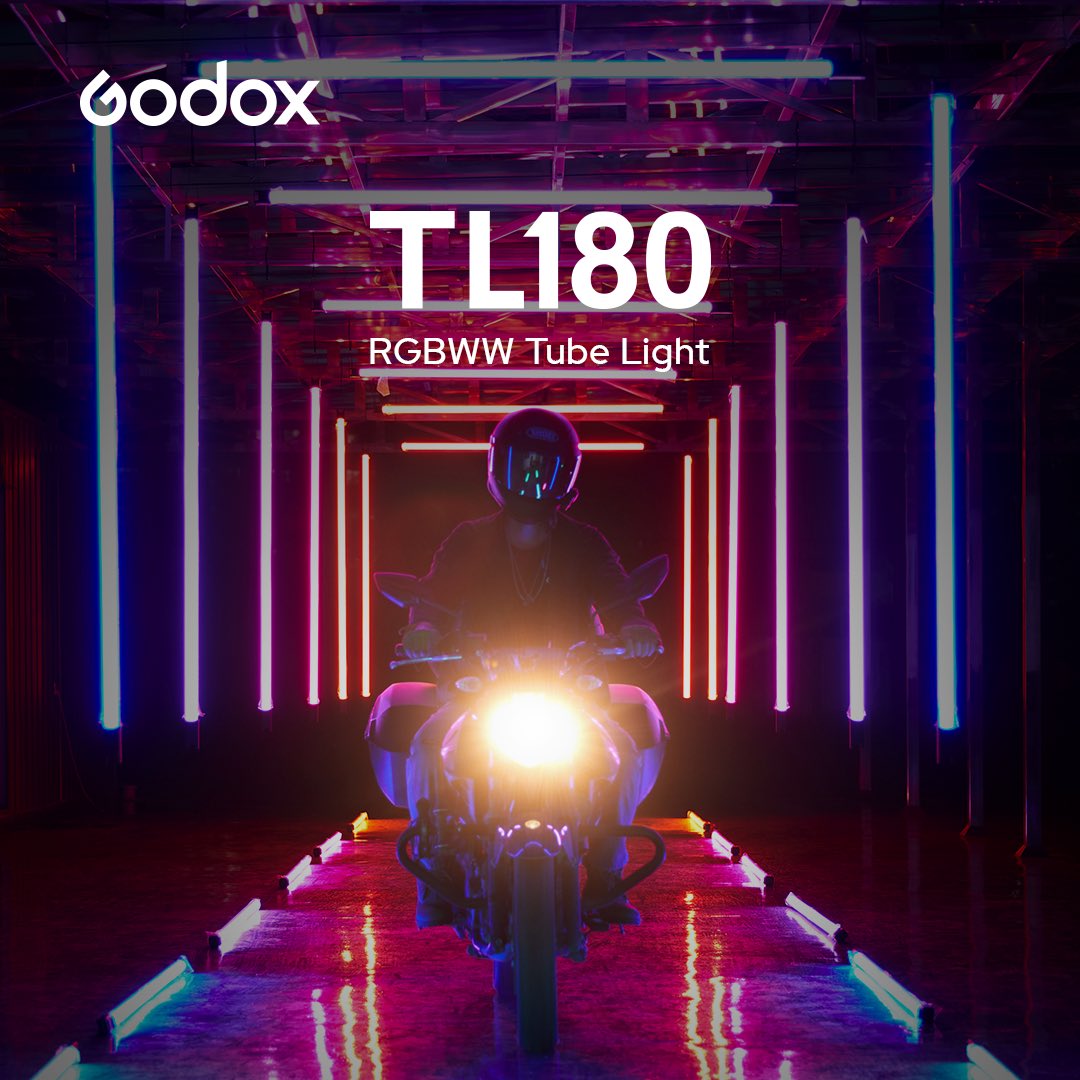 Godox TL 180 is a 180 cm tube light which offers over 36,000 colors and supports RGBWW and HSL settings, enabling users to create freely. And it also has good color fidelity.
Apart from music mode, TL 180 brings 14 more special effects modes for users. The system supports remote, App, and DMX control modes. Speaking of batteries, it is feasible to charge them while using them. When fully charged, they can output at full power for 160 minutes.
We're so grateful for your support, and great thanks for PiXAPRO to present Godox at the show. We hope you enjoyed speaking to the fantastic team on site and watching photography demos! Looking forward to seeing you again at the Show in March 2024.