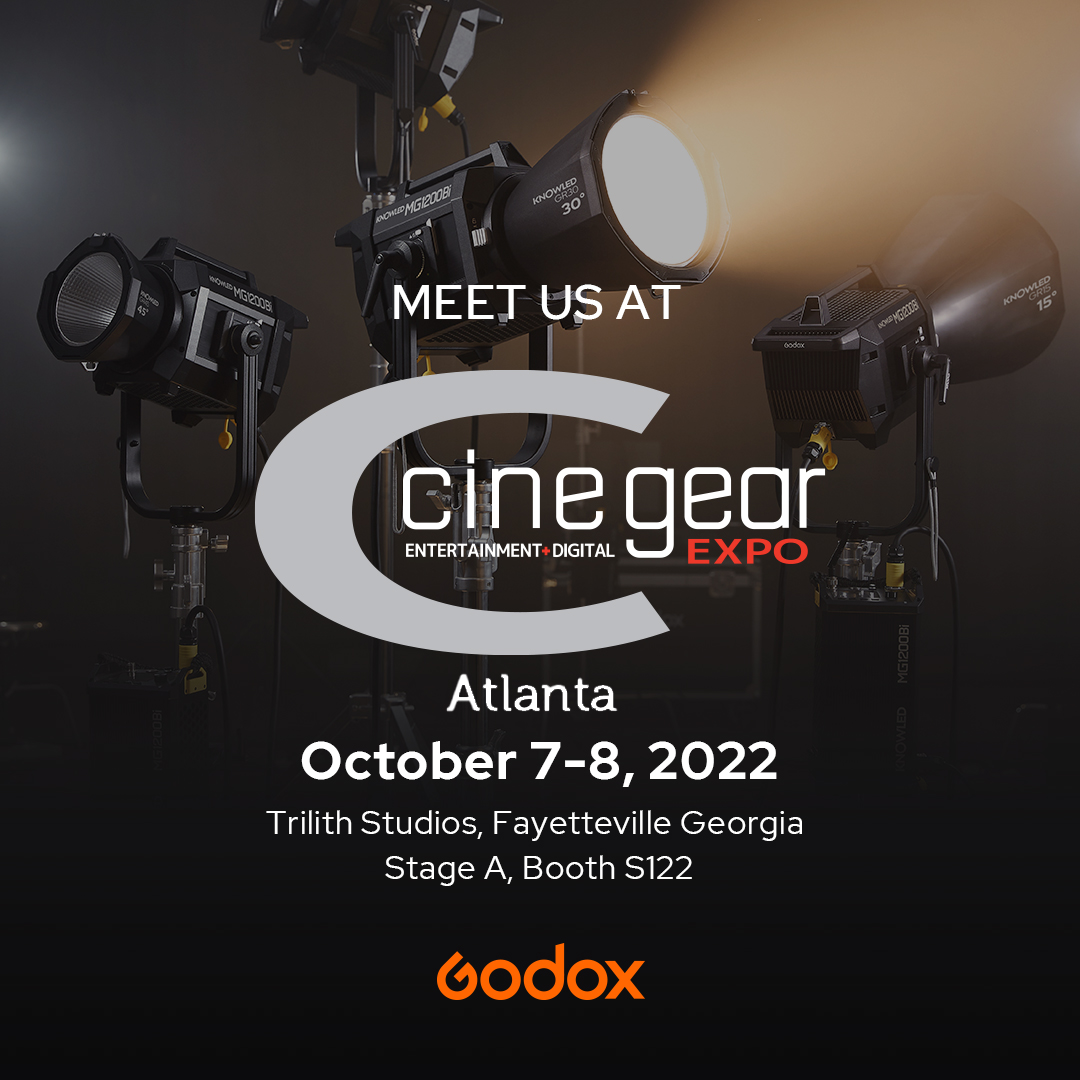 Cine Gear Expo offers artists and technicians the opportunity to discover state-of-the-art technology and techniques including content capture hardware, workflow software, support equipment, and the latest production services. Invitees get hands-on training, gain knowledge and skills from world technology leaders and network with peers all within a professional and comfortable environment.
Godox is a global manufacturer that offers an overall solution for media production, including flashes, continuous lights, audio gear and accessories. We have always been pushing the boundaries of technology, and constantly bringing better products to the industries including the film-making industry.
Our latest Knowled MG1200Bi and more will be on display at the Cine Gear Expo ATL. Welcome to drop by Booth S122 and connect with us!