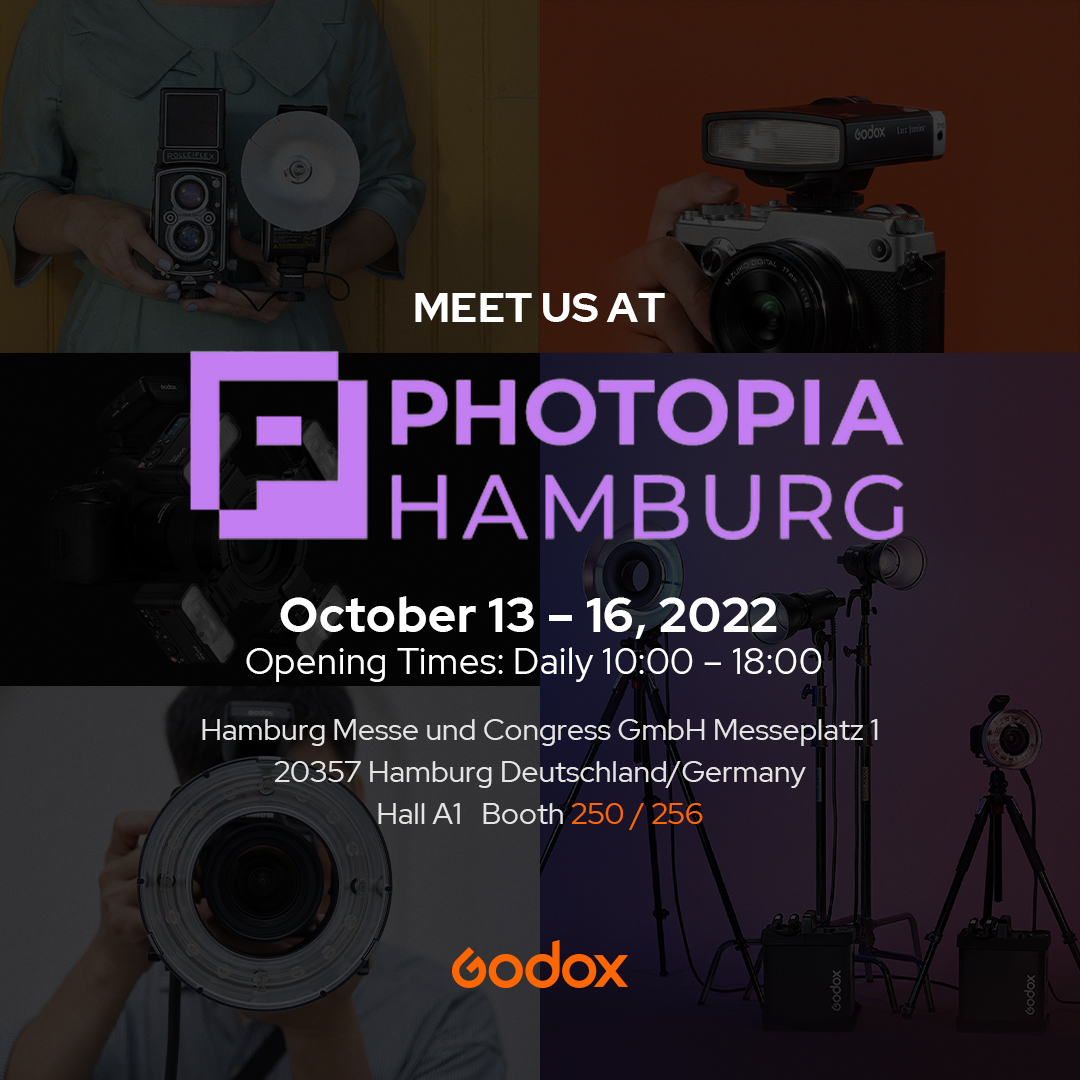 Meet us at The PHOTOPIA Hamburg show
Hamburg Messe und Congress GmbH Messeplatz 1
20357 Hamburg Deutschland/Germany
Hall A1 Booth 250 / 256
October 13–16, 2022 Opening Times: Daily 10:00–18:00
Through a shared, fun experience, PHOTOPIA Hamburg absolutely is a one-of-a-kind occasion that revives the interest with photography and film-making. The four-day live event promotes the notion of sharing by providing expert knowledge on-site and a wealth of information that is available online on the community platform. It also provides wonderful areas to test out new creative ideas and tools. For lovers of photos and videos as well as all smartphone users who aspire to take better shots. Additionally, this is a great place for both seasoned and emerging members of the imaging sector to exhibit their goods.
Godox as a high-tech manufacturing facility specializing in professional and high quality lighting solutions in photography equipment, are excited to attend the show, to exhibit our latest photography equipment to meet creators worldwide.
Our latest Lux series retro camera flash, macro light and more photography equipment and Accessories will be displayed! Welcome to explore and meet us there, where anything is possible.