Las Vegas Convention Center,April 23 - 27, 2022-Godox, a leading company providing a comprehensive solutions in gears for photographers and filmmakers present our most popular products at NAB Show 2022, at Las Vegas Convention Center for five days.
NAB Show is an annual trade show held in Las Vegas, NV for the National Association of Broadcasters. Lasting for 5 days, NAB 2022 is attended by filmmakers, producers, editors, animators, buyers, and exhibitors from all over the world.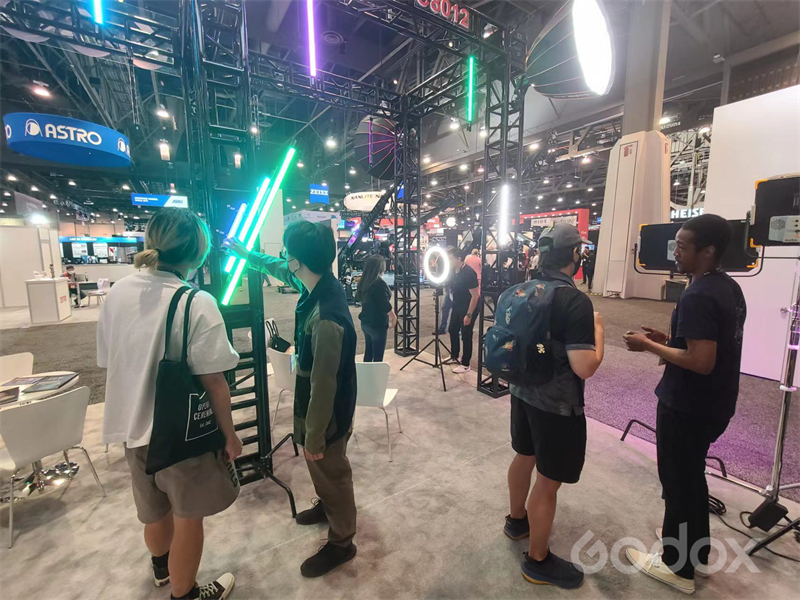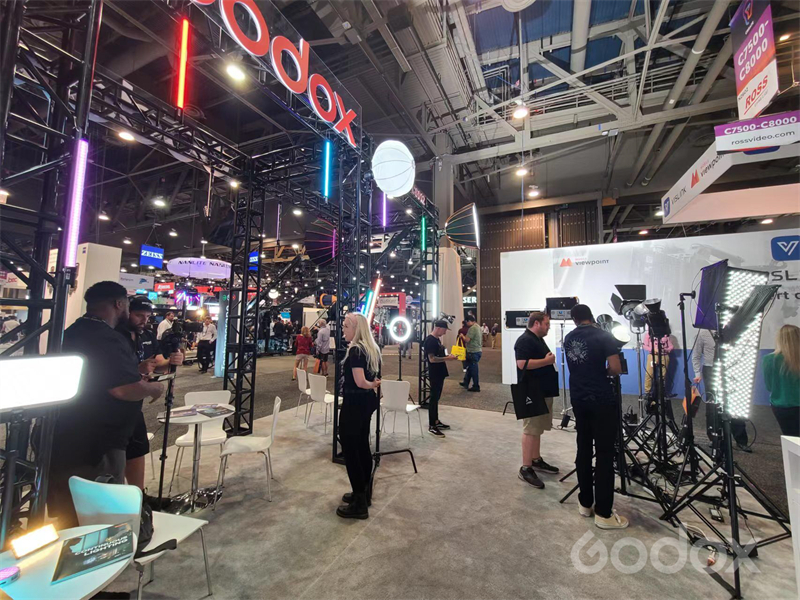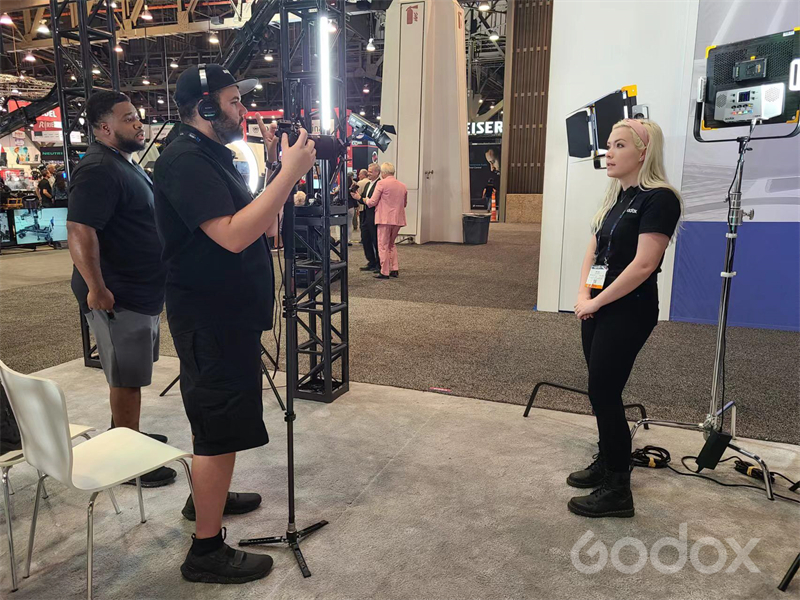 LD Series LED Penal Light, powerful RGB LD75R, LD150R, and LD150RS. The new LD series feature softness to light your scene a pretty way. Precise color control makes it easy to lift the ambiance of everything in the frame. With battery-powered option, you have more freedom to create for mobile projects. Full features with great flexibility, LD series seem to be an all-inclusive solution.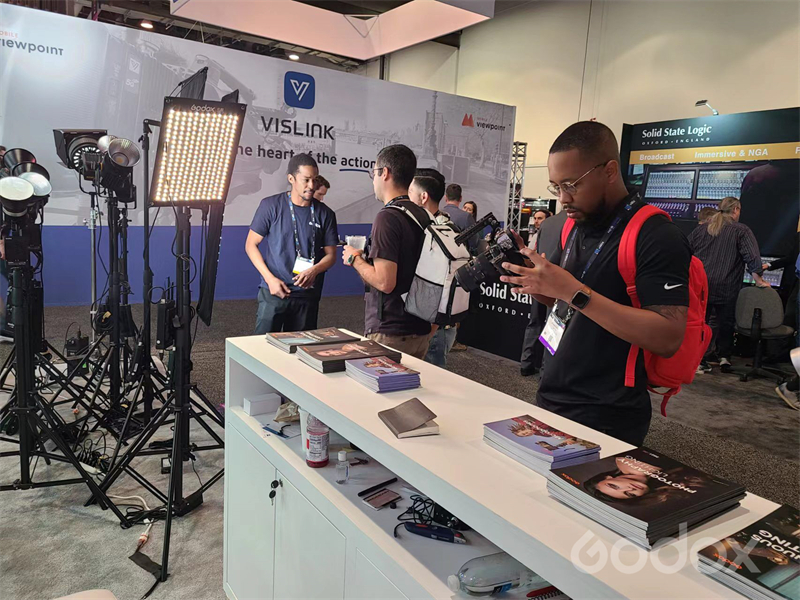 FL Flexible LED Lights Series are fixture that can fold down for storage and transport. It is useful for imaginative imagers makers who realize the potential of shaping their quality of light by literally shaping the light source. An X-Mount Holder is provided for those who want to use it as conventional panel. The light has a variable color range of 3300 to 5600K, allowing it to meet the challenge of any ambient light condition, match other fixtures, or just be used to shoot creatively. The flexible LED light has high CRI/TLCI ratings of 96/98 to indicate advanced accuracy in color rendering. Light intensity is variable too, from 10-100%. Both functions can be fine-tuned on the fixture's controller as well as adjusted at distances up to 98' with the included wireless remote. There's also a downloadable GodoxPhoto app to allow wireless control from a smartphone. The FL Series is ready for worldwide use thanks to its universal 100 to 240V controller that also has a plate on its flip side for optional V-mount batteries. A carry case is provided for storage and transport.
Godox Tube Light Family #TL30 #TL60 #TL120
Featuring tube shape in light weight, it is portable and easy to use. Greatpotentials to expect. Tons of colors in control for dynamic content creating.Accessories like various couplers, waterproof bag, gridinspire extensive possibilities for the form, effect and even applicable environment of this light. You will enjoy the infinity that Godox TL series tube light could be to enrich every shot.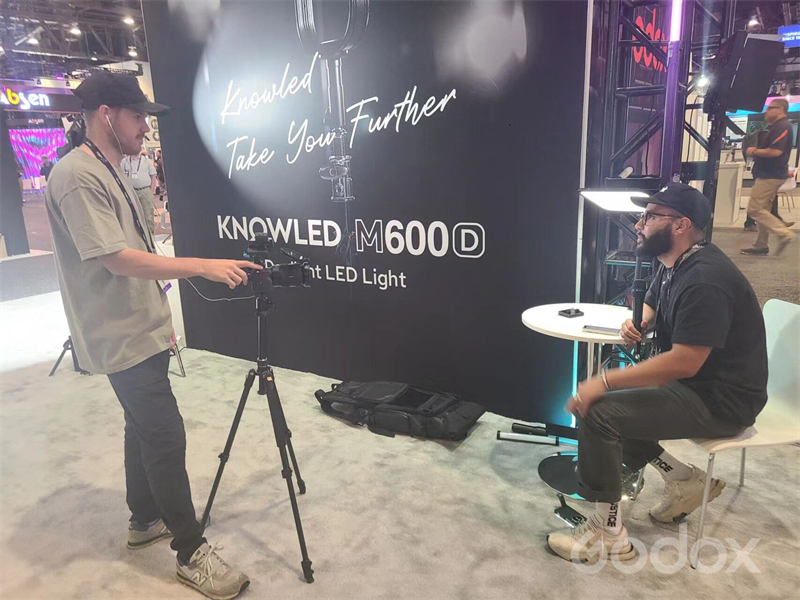 Godox Knowled M600D is an evolutionary high-output LED light in daylight version, a groundbreaking combination of brightness and efficiency, and a workhorse which light up any setting you pictured in mind.
Bursting a blinding illumination of 15,700 lux at 3 meters equipped with the included pro reflector, the M600D will light up both the magnificent settings and the subtle expressions whatever stories you are telling.
For more information: https://www.godox.com/
Godox at NAB Show 2022
Visit with Godox and experience our popular products