Background
For today's episode of the Godox production series, we wanted to actually use a working boxing gym and transform it into a vintage boxing gym. And so what we did is we brought in Godox lights to really make it look like a completely different environment and almost make it seem like we are inside the fighter's mind. As he is preparing for his pro debut.
We wanted the coaches' speech to be really inspirational and to really get his fighter moving and to just feel like he could go out there and take on the world, and hopefully one day become the future champ.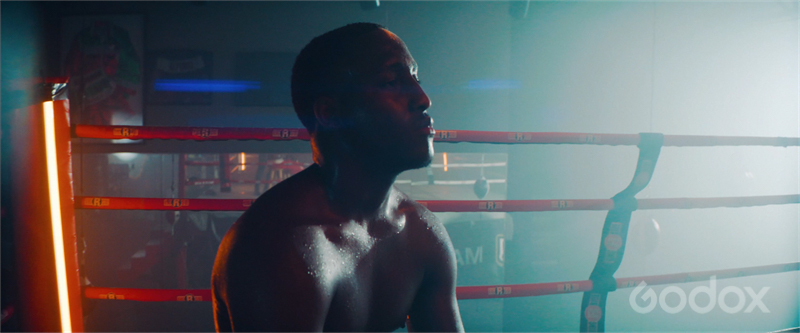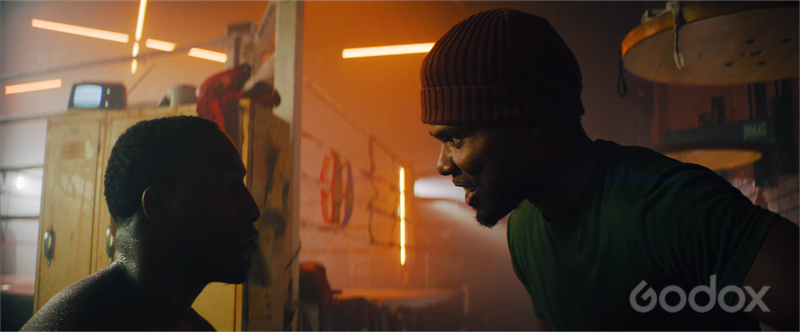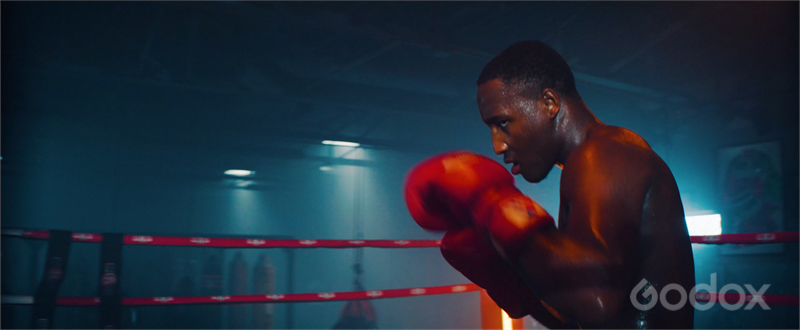 Marvelous Jarvis was our head coach and he did a phenomenal job. It was great to work with him. He's a really funny guy, very dedicated. And he's a great boxer and a great coach himself.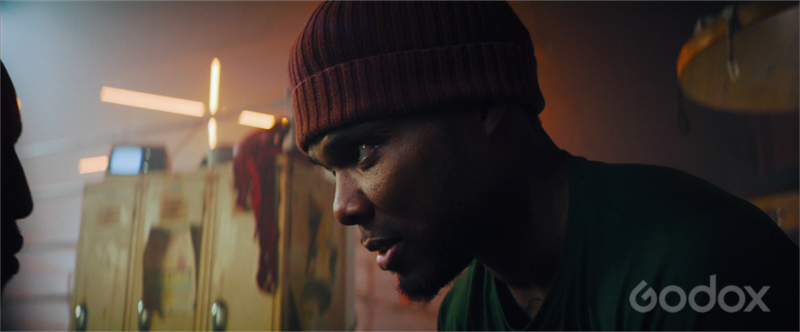 For our boxer, we actually had professional boxer, Joshua Jenkins, and we actually filmed an Amazon spot with him last year. He was actually cutting weight in the middle of this. So he couldn't eat anything. He hasn't drinking really anything. Um, we really put him to work. So it really was like a hard day of training just because we wanted to look as authentic as possible. And he was up for the challenge and he did an incredible job.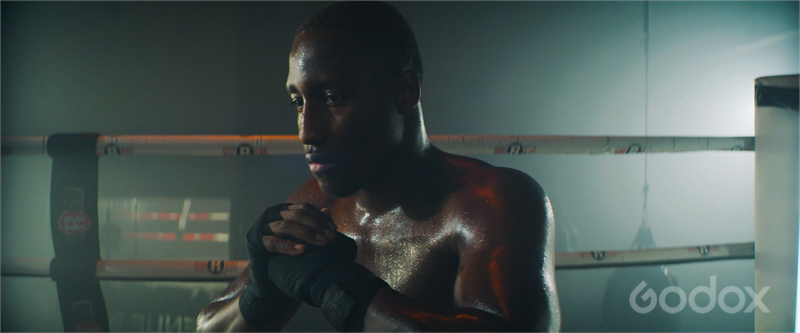 For us, it's always fun to work with real life people that are just doing the thing that they love the most. And that's, you know, that's Joshua boxing and Marvelous coaching. So it was pretty fun to see them in their own environment.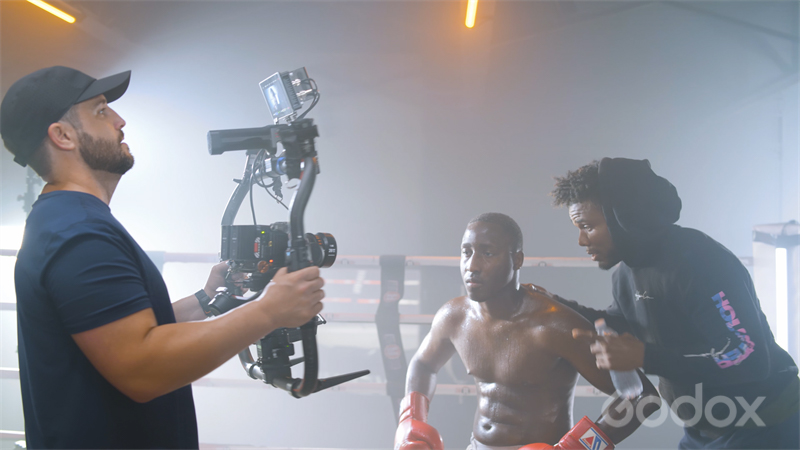 Jamie wrote a great script, but Marvelous brought a little bit of his own flavor to it. A couple of times he was getting me hyped while I was pulling focus up.
"Here. We are, finally. It's yo' time to shine, baby. I see you nervous, that's good. But let me tell you something. Those nerves, they give you power. The power fly. The power to dance. The power to crack. "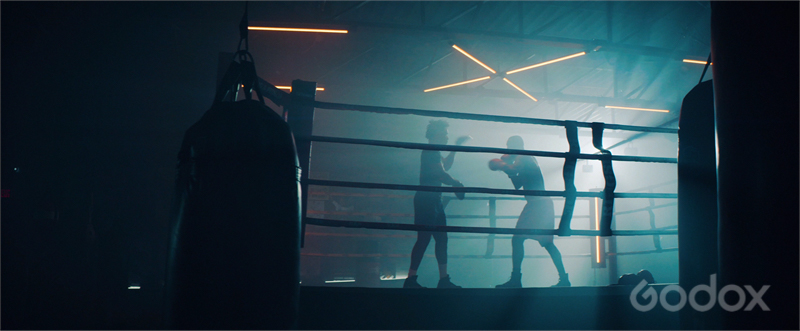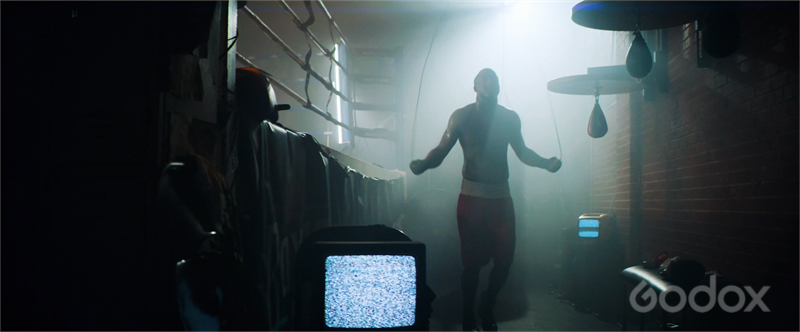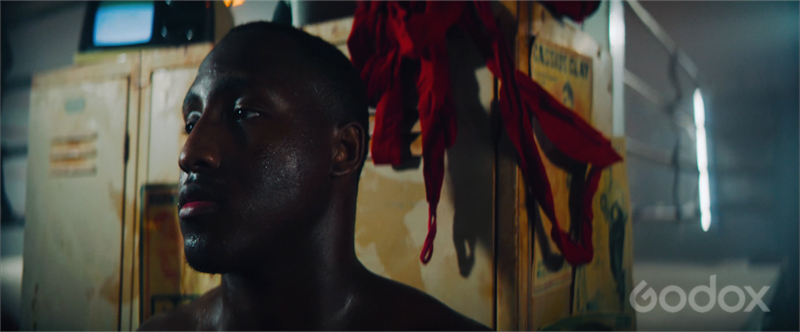 "Now all the greats had nerves, Ali, Tyson. They didn't let those nerves back them into the corner. Instead they came out the corner fighting, and that's what I need from you. What you going do? Because you can't play boxing. You can play all these other sports, but you can't play boxing. Just a fraction of a second slow and Boom. It's the moment we train for you. Ready? You ready? You ready? "
"I'm ready. "
"You are faster. You are stronger. It's you versus you in there. One, two, boom, boom. I need you to show the world what you're made of. What you can do. It's your time, baby. "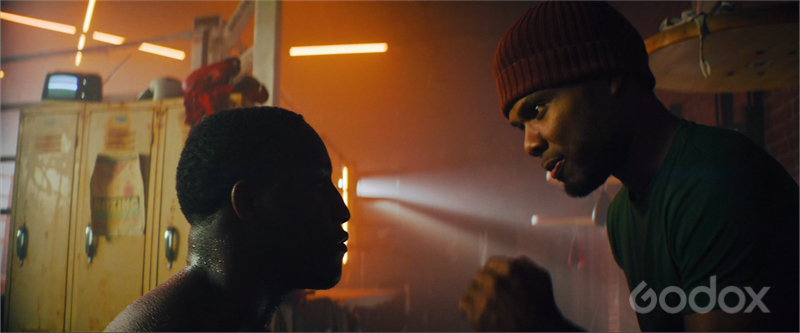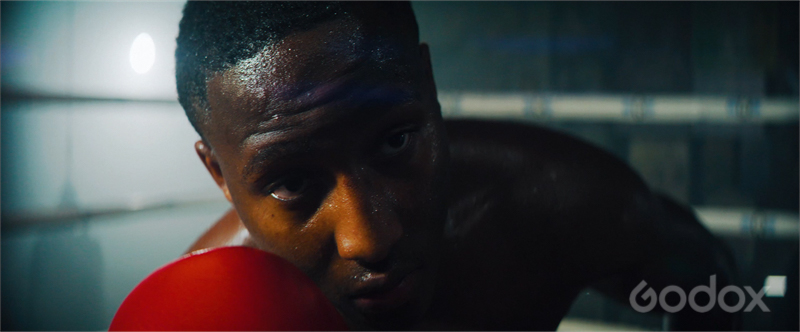 The Location
Old boxing gyms are hard to come by, so it's super important to find the right one. We finally settled on Maple Avenue Boxing Gym, and we were able to bring it to life. So we came into a working boxing gym and we wanted to take that and make it an old vintage boxing gym. So one of the really cool things that we did was bring in a set of old lockers and it just gave it that rustic industrial vibe.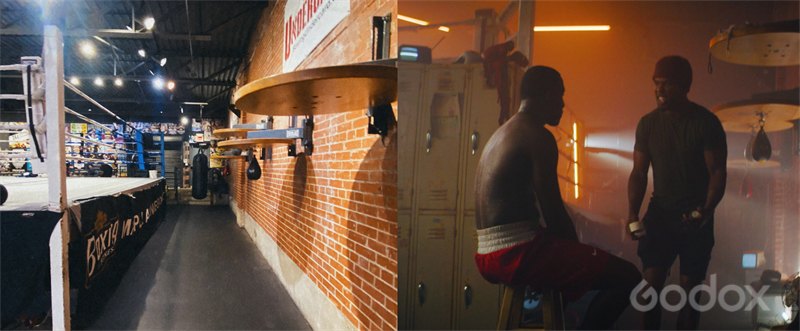 Lighting Setup
We knew this was the gym that we wanted to transform. So from there, we wanted to take Godox, lights and make a whole new environment. Great lighting is really important, especially for set design and art. Because you of course want to see the entire vision, but you also want lighting that's going to pick up the small pieces that bring that entire thing together.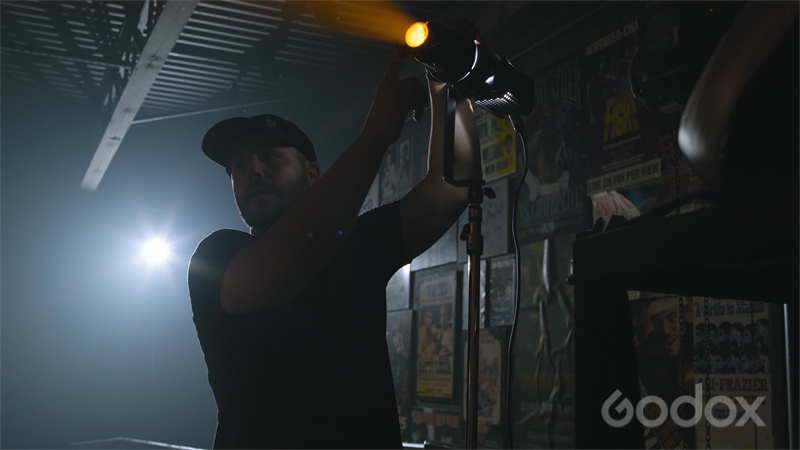 So we brought in a couple of water-based hazers to create this thick atmosphere, making our gym look more cinematic. The Godox lights really just catch that haze. Actually it's the other way the haze catches the light.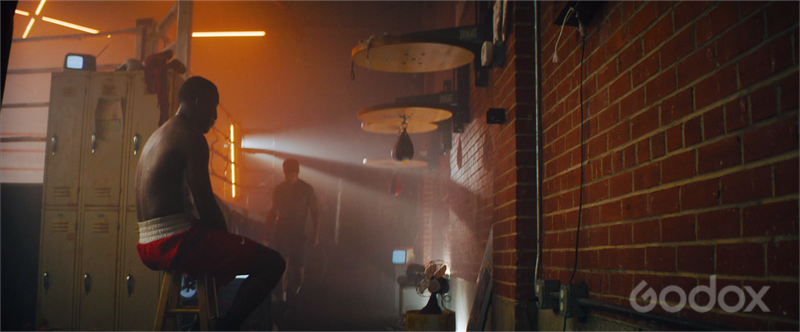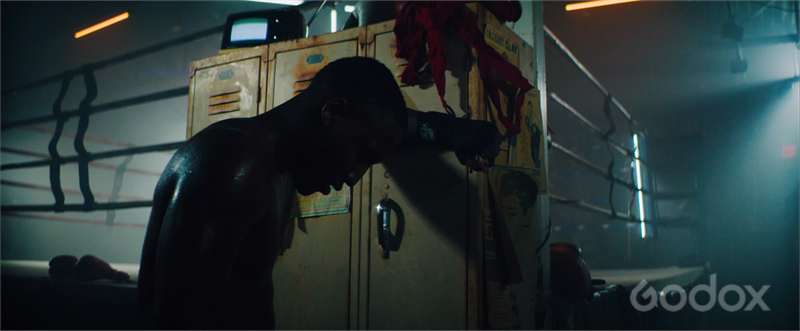 This is my first time really using Godox lighting on a professional set. The ease of use of using Godox lighting allowed us to move around and get many different looks in a matter of seconds.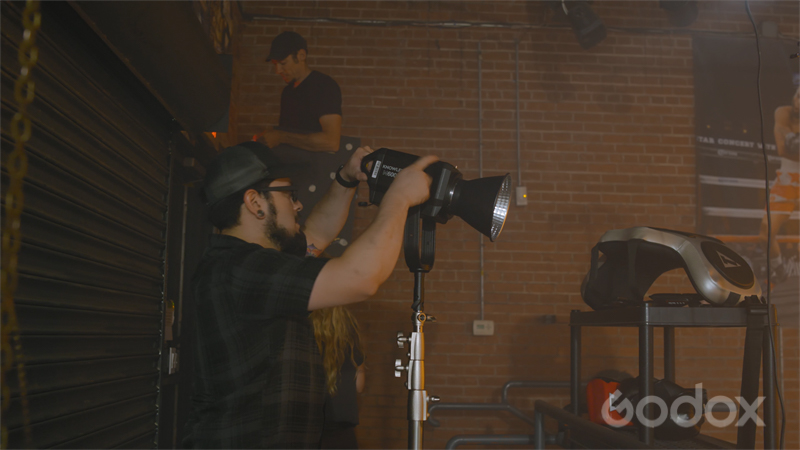 As far as the lighting goes, we wanted to bring in as many Godox lights as we could. And we used the really bright M600Ds. We had two of them and we put them as our back light. And with these lights, we wanted them to mimic a stadium type of lighting. These lights are great because they're very mobile and very portable because they're lightweight, but they're also extremely powerful.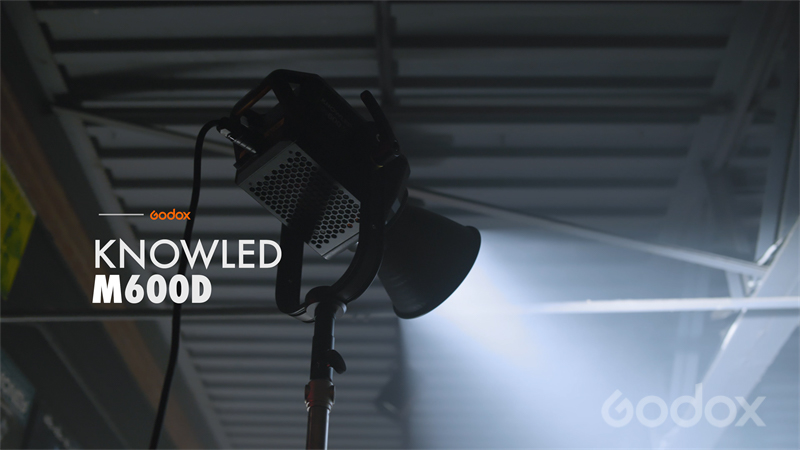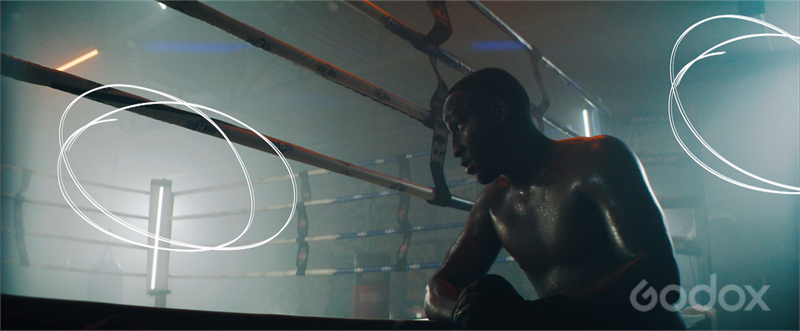 One of the things I really love about the M600D is just the power of it. Having a 600 watt chip on body light like that, it easily just lets us mimic daylight. Another thing that I really appreciate about them, I literally was able to jump in with just relatively ease and was able to figure out the interface in less than a couple of minutes. So we're able to dial in exactly the setting we needed to. I think we only had these lights at like 5% power, um, and then even less sometimes. So they're incredibly bright, but they're amazing. And they really make it look like we're inside the arena for an actual fight inside the stadium.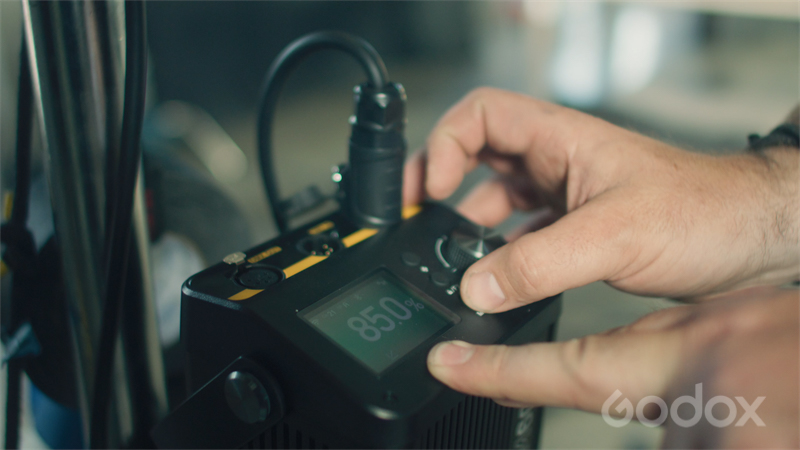 We also use the FLS10 fresnel to go with the Godox M600D. And this allows us to make more of a spotlight effect on the lighting to really give us more of those harsh beams that we are going for just to create shape and mood within our environment.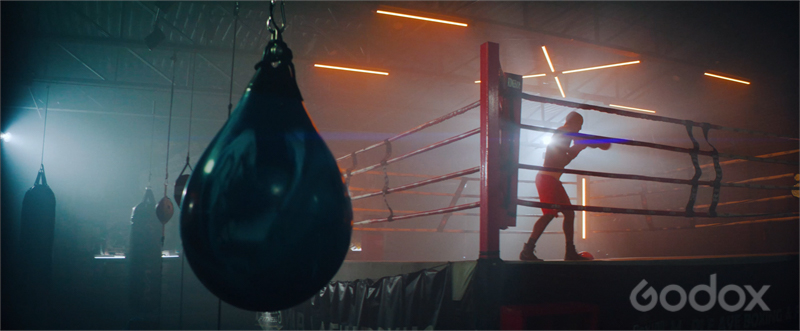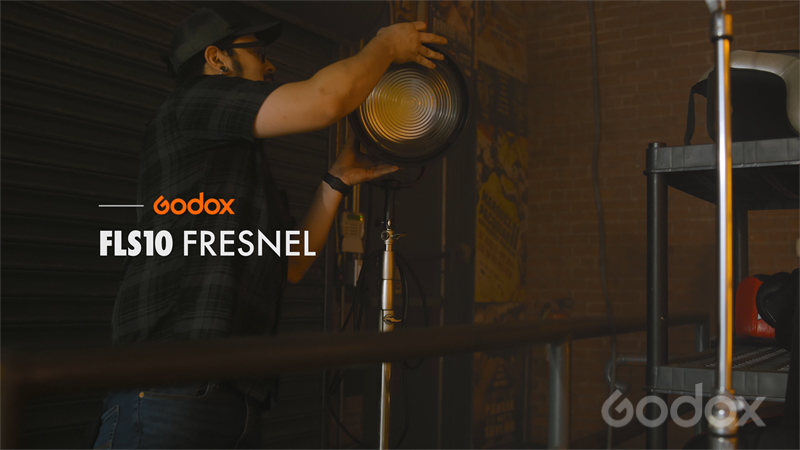 Another function of the M600D is the effect sliding that they had built in to the actual brain itself. We actually used the camera flash effects because we wanted the paparazzi to be in the stands and their flash bulbs are going off everywhere, all around him. It was kind of our way of showing that this chaos is going on in our fighter's mind as he's in the ring. And there's so much going on. I can't even imagine what a fighter actually goes through. Um, so that was really our way of visually trying to take that experience from the pro boxer and put the viewer in the shoes of the boxer.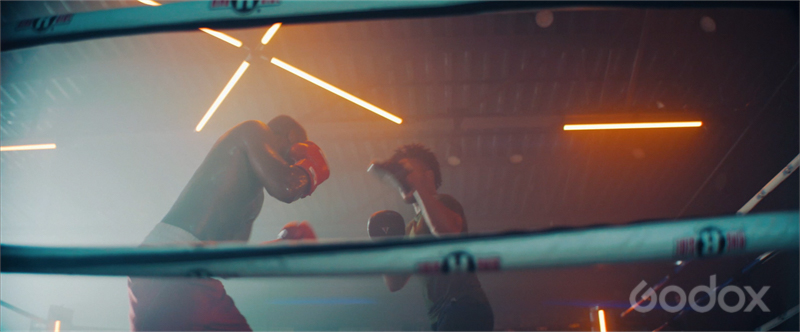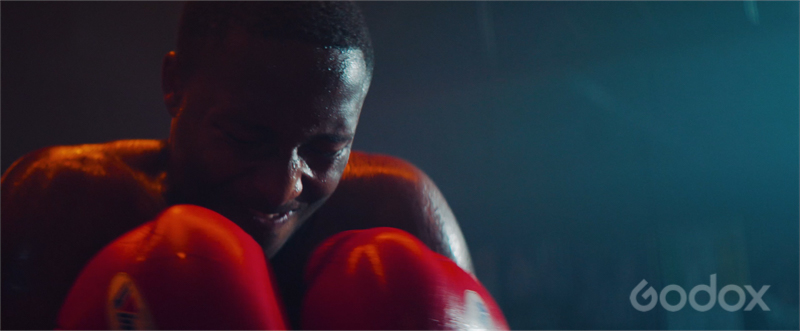 So, the lighting design on this shoot was a lot of fun because we were able to highlight the actual boxing ring. We created an X above it. Our gaffer and key grip really did an amazing job of using the TL120 lights all across the rafters in the ceiling. We really wanted to get creative. It kind of make a look of its own. So what's really great about the TL120s is you can dial in the exact HUE or RGB mode. For this one, we picked orange and we picked daylight, and I think that it created a really cool, distinct vibe. It just gave us a really fun, interesting look.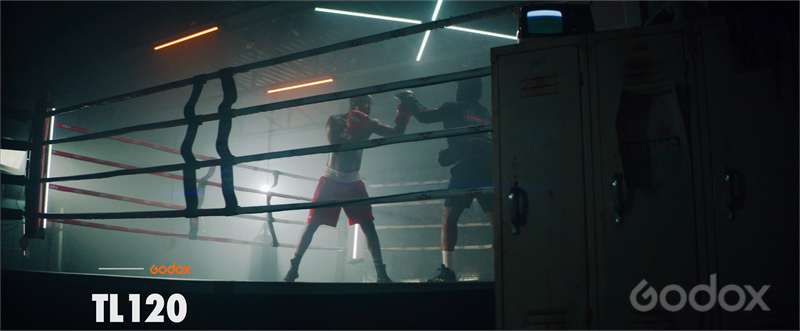 One of my favorite things about the TL120 lights is the battery power lost a lot longer than other two bites that I've used. And I really appreciate the fact that Godox put individual buttons for each function, rather than me having to multi-press one button to get all the functions I need. It just creates a faster workflow on set and lets me dial in exactly what I'm looking for. The thing I appreciate most about the TL120S is that they're portable, lightweight, and easy to manipulate. You can use zip ties, gaff tape, duct tape, and really position them anywhere.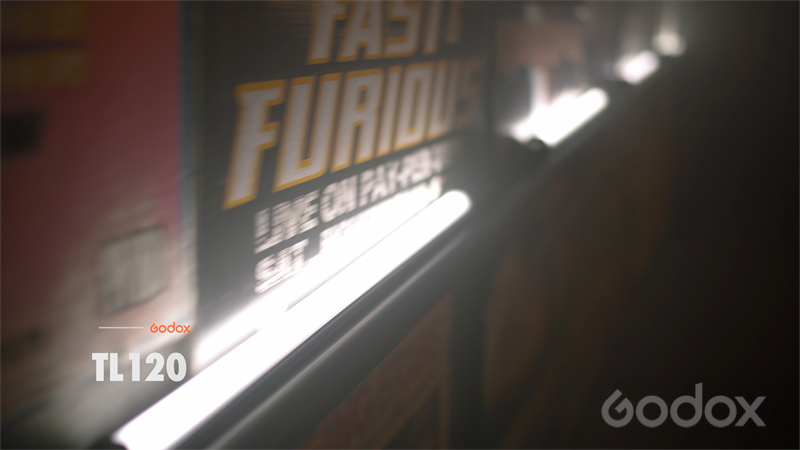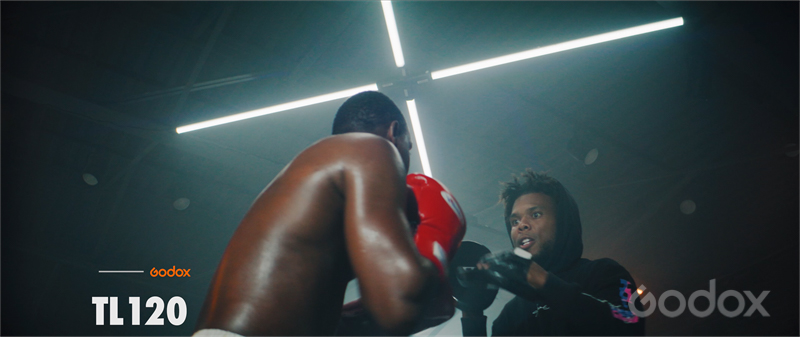 So lighting and set design go hand in hand, and Godox lights allowed us to be efficient and practical and get everything that we came in here today to get. I think that's the great thing about the Godox lights is how fast you're able to pull them out of the package and get them running, the mobility of the battery power, the quickness of the RGB color settings. Those all come into factor when you're, you know, quickly in and out at a location.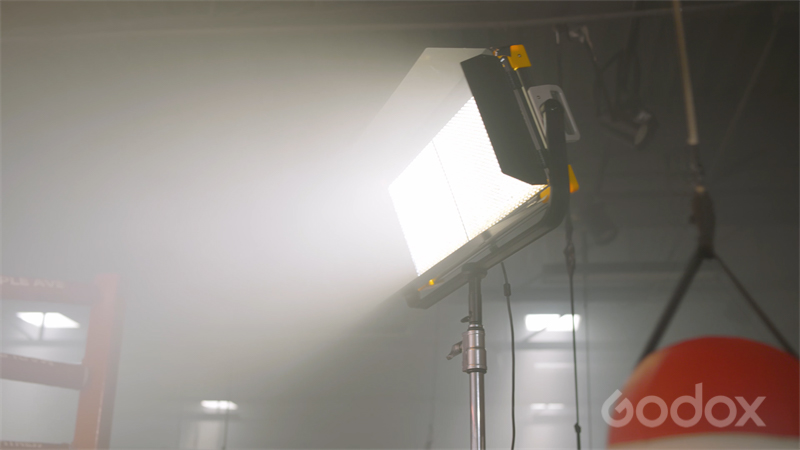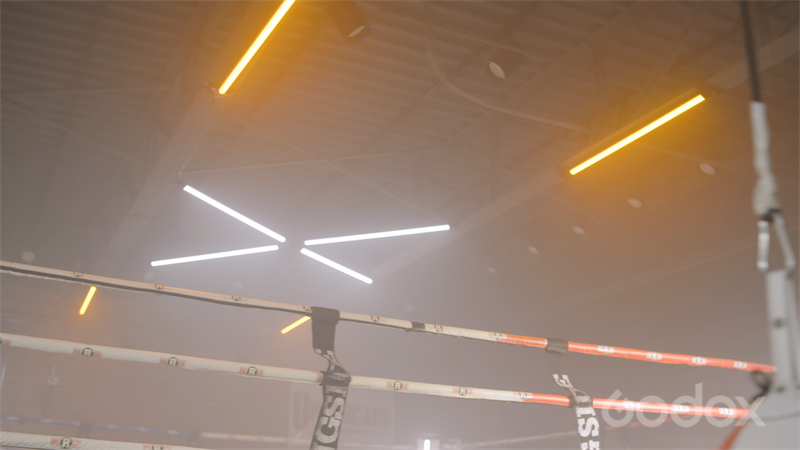 So today was great because everything came together. It was great working with Marvelous Jarvis, great working with Joshua Jenkins. Um, those guys killed it. They were a lot of fun to film with and I cannot thank the team enough. We'll definitely be using Godox lights for any shoot in the future. So thank you so much for tuning in. We'll see you next time.